Today, Rocket League becomes the first Xbox One/PC cross-platform game
That's the goal, anyway.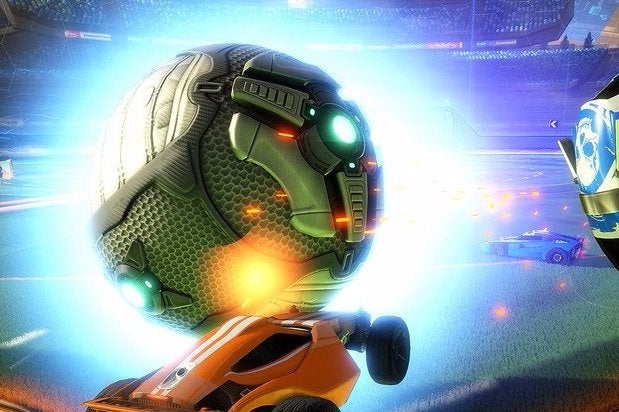 Rocket League's Xbox One and PC editions will link up later today as cross-platform play is enabled.
An update will unlock the feature at 11pm UK time tonight. Cross-platform matching in multiplayer games can then be toggled on or off depending on your own personal preference.
The long-promised move makes footballing car success Rocket League the first game to offer cross-platform play between PC and Xbox One.
Rocket League has allowed for play between PS4 and PC versions since its launch.
But Microsoft wants to go further still. Earlier this year it hoofed the ball into Sony's court for cross-network play - an offer which Sony has not exactly been enthusiastic about.
"Because PC is an open platform it's much more straightforward," Sony Worldwide Studios' Shuhei Yoshida previously told Eurogamer. "Connecting two different closed networks is much more complicated so we have to work with developers and publishers to understand what it is they are trying to accomplish.
"We also have to look at the technical aspect - and the technical aspect could be the easiest. We also have to look at policy issues and business issues as well."