Titanfall Xbox 360 won't come to Games on Demand
"We felt that it simply did not represent the true Titanfall experience."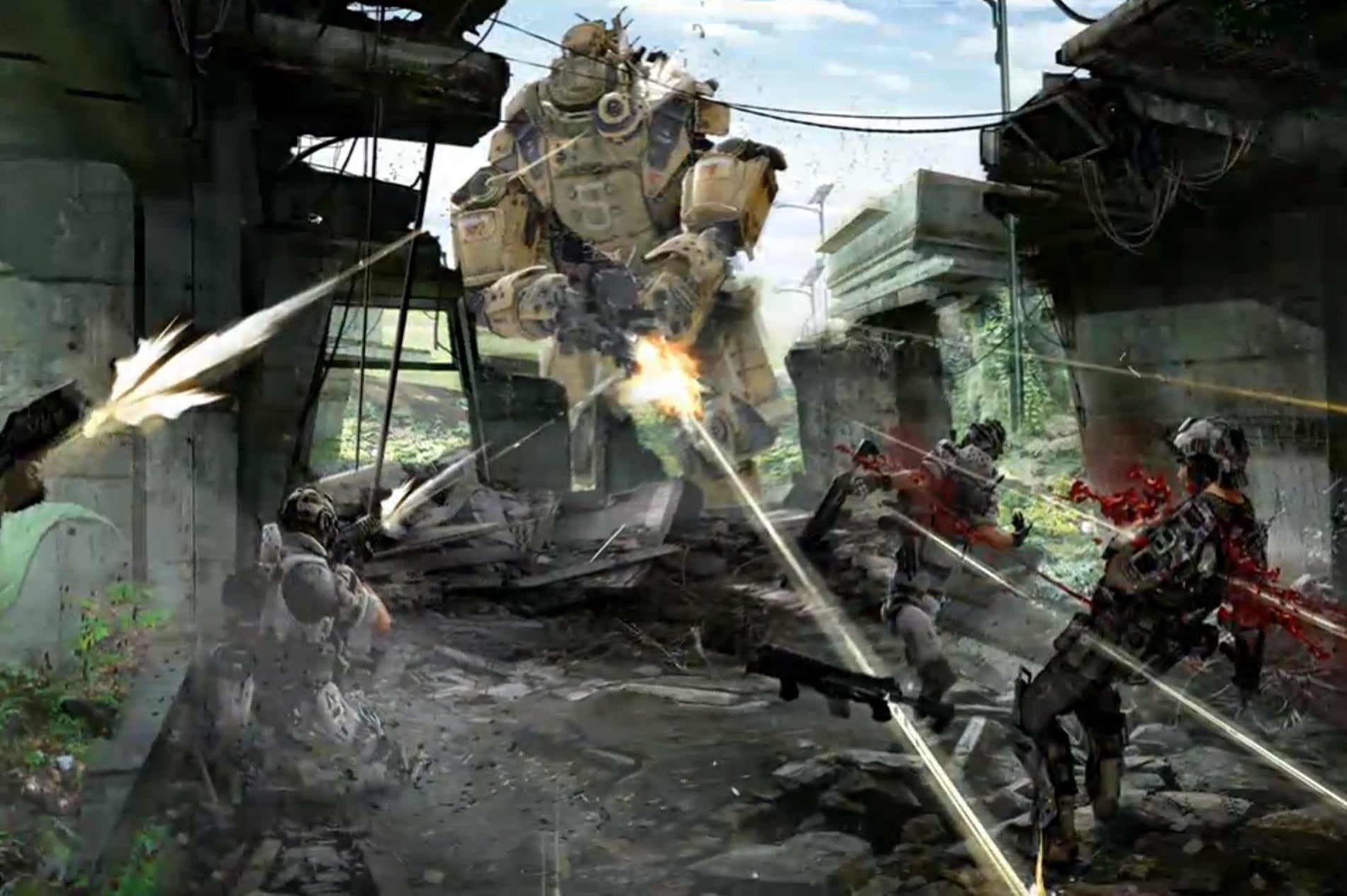 Titanfall's stellar Xbox 360 port will remain a retail-only affair as publisher EA has confirmed that the multiplayer mech FPS isn't coming to Games on Demand.
"After extensive testing, we felt that it simply did not represent the true Titanfall experience and it was decided not to release a Games on Demand version," the publisher stated on its support site. "We hope players understand this decision was all about quality and making sure you get the best Titanfall experience."
The Xbox 360 version of Titanfall requires a not insignificant 1.2GB of storage space for a mandatory install of content from the disc, while its big brother on Xbox One requires a whopping 20GB of storage for the same thing.
Digital Foundry head honcho Rich Leadbetter hypothesised that Titanfall uses DVD and HDD bandwidth in concert like Grand Theft Auto 5 to the point where the download version was canned. "Perhaps running both DVD and HDD assets from just the one source slows down access times, impacting streaming performance," he speculated of Rockstar's open-world behemoth. It appears that Respawn's latest shooter follows suit.
On the plus side, the Xbox 360 port seems to have impressed both Digital Foundry and Eurogamer YouTube editor Ian Higton with how much it looks and feels like its next-gen predecessor.