Titanfall dev shows off new Ogre and Stryder titan classes
Will have no Kinect features as it "didn't fit the game".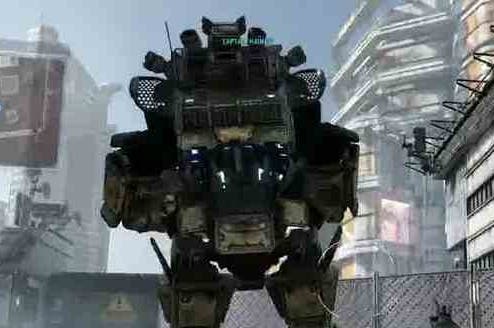 UPDATE: A third class of Titanfall mech has been unveiled in the last few minutes of the VGX Awards - the Stryder.
Lighter and faster than the game's standard titan, it's the opposite of tonight's other new class, the Ogre.
Gameplay footage of the new build lies below.
ORIGINAL STORY: Titanfall developer Respawn has shown off gameplay footage of a second class of Titan robot - the Ogre.
The mech is a heavier version of the standard titan, better armoured but slower. Once unlocked it'll be an alternative choice for players.
Respawn also confirmed that there will be no Kinect integration in the PC, Xbox 360 and Xbox One title - it "didn't fit" the game.
The footage below was presented during tonight's VGX Awards by Respawn's fictional "sister company" Hammond Robotics - which apparently made the titans used within Titanfall.
Respawn boss Vince Zampella explained that his studio's design work on the game was now "content locked". The team is now focusing on balancing the game and bugfixing before its release in February next year.