Titanfall 2's first DLC drops next week with Angel City's Most Wanted
Maps and weapons are free, cosmetic items aren't.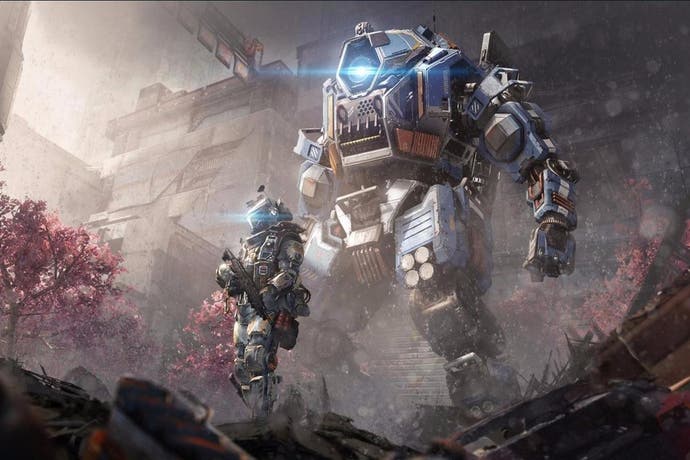 Titanfall 2's first free DLC add-on will arrive next week with Angel City's Most Wanted. Those who pre-ordered the game will gain access to the add-on 30th November, while everyone else will have to wait until 3rd December.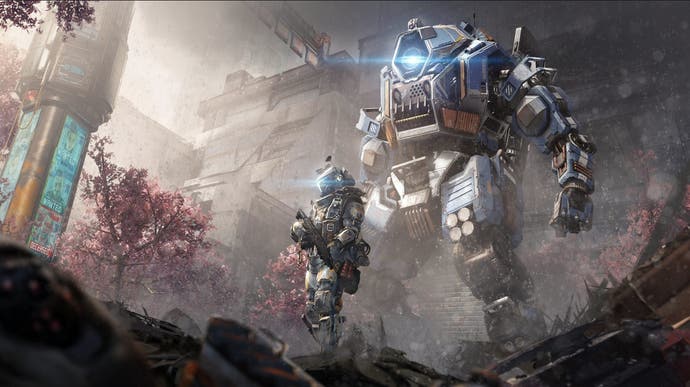 Angel City's Most Wanted will include a remake of the first Titanfall's popular map, Angel City.
It will also include the new Wingman Elite Pistol along with the following new toolkits to pimp out your Titan:
Ion: Refraction Lens - Splitter Rifle splits five ways
Scorch: Scorched Earth - Flame Core ignites the ground, leaving thermite in its wake
Northstar: Threat Optics - Enemies are highlighted while zooming in
Tone: Burst Loader - Aiming allows the 40mm to store up to three shots to burst fire
Legion: Hidden Compartment - Power Shot has two charges
Ronin: Phase Reflex - When doomed, Ronin phases out of danger
Other new additions include the Pilot Execution Inner Pieces, which lets players "phase into an unsuspecting victim".
There will also be a new and improved stats screen, FAQ menu, and in-game store.
About that store: developer Respawn has been very adamant that the only add-on content that costs real world money will be purely cosmetic.
As such, the first paid DLCs will be for new skins, camo and Prime Titans. "We will have no in-game currency exchange. No locked loot boxes, crafting shards or pay-to-win weaponry. No RNG. If you see something you like, you buy it and that's it," Respawn said on the official Titanfall 2 blog. "These in no way effect stats and are purely cosmetic. We will have two Prime Titans available at launch. They have new chassis and assassinations but function the exact same way as their original counterparts."
"All maps, modes, weapons - anything that has effect on gameplay - will be free for all players that bought Titanfall 2. We believe that in order to maintain a healthy community we shouldn't be segmenting players behind paywalls for these things," the developer reiterated.
Hopefully this free content will help bolster the Titanfall 2 install base, as so far Respawn's sequel has failed to sell as well as its Microsoft-exclusive predecessor.
Publisher EA said it was still committed to the franchise for "many, many years", though Respawn itself seemed less sure about the series' future.
It would be a shame if Titanfall ended here as we considered Titanfall 2 to be an essential shooter. (If one could even call it a shooter, that is.)