Titanfall 2 due this year, according to McFarlane Toys
Toy manufacturer makes first official mention of "Titanfall 2".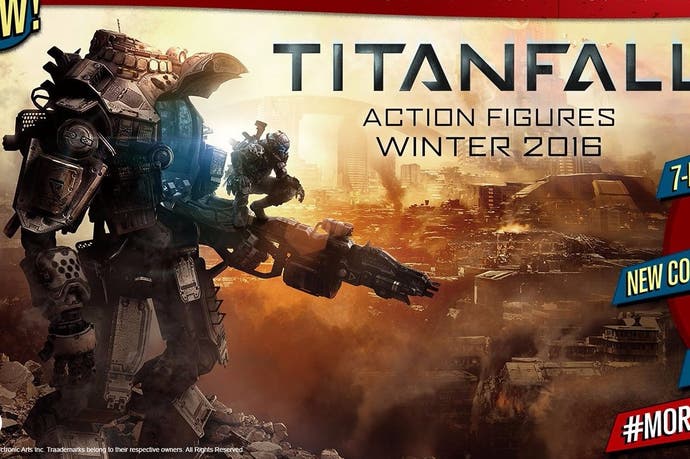 Figurine manufacturer McFarlane Toys announced a series of Titanfall action figures due this winter that "will be released in conjunction with the highly anticipated launch of Titanfall 2".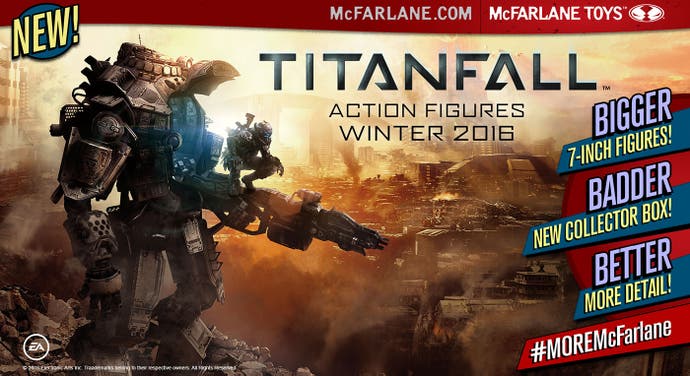 This is the first time the title "Titanfall 2" has been mentioned in any official capacity. There have been whispers surrounding a new Titanfall since the launch of the first game, though we only recently found out it would launch before 31st March 2017 and contain a story campaign "where science meets magic". Yet in spite of all these reports, the actual title - banal as it may be - was always kept in the shadows, only referred to with such cryptic phrases as "a new Titanfall experience."
This led more skeptical readers to assume that publisher EA would simply pump out another mobile Titanfall title, but it appears that isn't the case. We've also known for a while that the next major Titanfall game would be multiplatform, even if no platforms have been officially announced.
According to McFarlane's announcement, the Titanfall figures will be a part of 2016 Collector Box Program. Each figure will be seven inches tall with an average of 15 points of articulation.
"This is a perfect fit. McFarlane [Toys] was created so I could make cool stuff just like this," said owner and CEO Todd McFarlane, best known as the creator of Spawn. "Without saying too much about the new game... You're not going to believe where we can take this."
When pressed for comment, an EA representative told Eurogamer, "MacFarlane Toys will be releasing toys inspired by Titanfall in Winter of 2016. We have yet to provide a release date for the next Titanfall experience from Respawn."