Here's the Titanfall 2 single-player and multiplayer gameplay trailer
UPDATE: All post-release maps and modes will be free, apparently.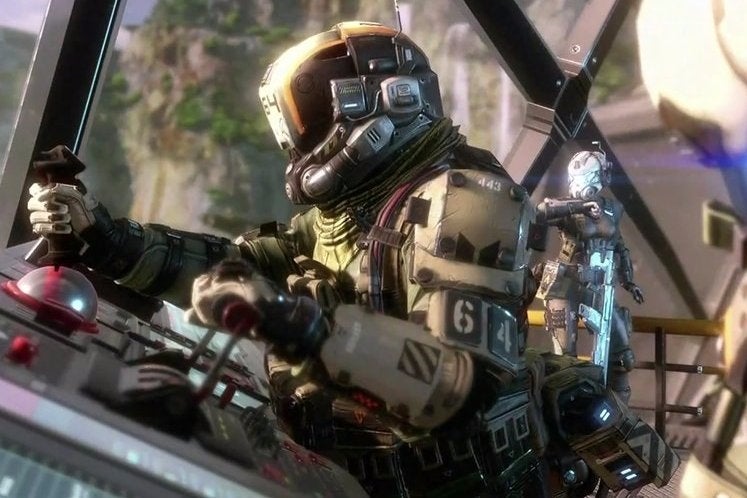 UPDATE 13TH JUNE: PC Gamer has been told by Titanfall 2 developer Respawn that, "All the modes and maps coming to Titanfall 2 after release will all be free.
"One of our lessons is we're not gonna sell maps anymore," lead programmer Jon Shiring told the website at E3.
Meanwhile, we tried Titanfall 2 multiplayer at E3 and thought it was spiffing. Our video below.
UPDATE 12TH JUNE: Respawn boss Vince Zampella, following the EA E3 press conference, has announced that Titanfall 2 will have modes without AI characters this time. He's talking about the computer-controlled grunts in Titanfall 1 that were there to make you feel powerful, basically.
"It's important to note, though, we do have modes without AI this time. We do have that - just so everybody knows," he said in a video clip shared by the Titanfall Twitter account.
ORIGINAL STORY 12TH JUNE: EA and Respawn have pushed live the official single-player Titanfall 2 trailer. It went live after a poor quality version was leaked earlier today.
Here's the official blurb:
There's a multiplayer trailer, too, and in it we see some mid-air grappling hook action, which looks like a lot of fun.
Titanfall 2 will be available on October 28 for the PlayStation 4, Xbox One, and Origin for PC.
You can see what else EA and other publishers revealed at the show this year with our E3 schedule guide.