THQ Nordic acquires... Gothic creator Piranha Bytes
Sounds like Elex 2 is in the works.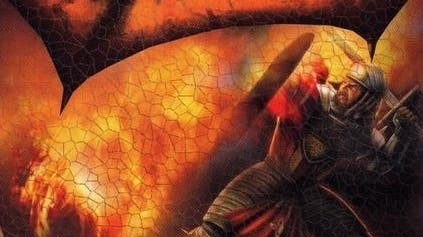 THQ Nordic has acquired Gothic creator Piranha Bytes, and with it the IP rights to Gothic, Risen and Elex.
The two companies have worked together before - THQ Nordic having been the publisher of Elex (2017), which was a bit ropey but charming nonetheless (a little like Piranha Bytes' other games). On the prospect of Elex 2, the acquisition press release said: "Semi-official comment: Have a guess."
As for a new Gothic - presumably Gothic 5? "Nothing to say at this stage."
Remember, Gothic 4 was nothing to do with Piranha Bytes. By then, Piranha Bytes had split with publisher JoWooD, and JoWooD had the Spellbound team make Gothic 4. JoWooD since went bust and Piranha Bytes reacquired the IP.
The acquisition will result in no change for Piranha Bytes. The studio will stay where it is, in Essen, Germany, and all staff will retain their jobs. Piranha Bytes will develop RPGs, "and have full creative freedom in doing so", and THQ Nordic will publish.
"There are situations in life where you think to yourself 'This feels right,'" commented Björn Pankratz, project director and game designer from Piranha Bytes. "Well, this is exactly one of them.
"We have been working on some great and exciting things over the past couple of years and we are extremely stoked about what the future brings with the right partner and the right network of companies. After all, we want to continue to create great, memorable, and impactful games with as much creative freedom as possible, and with THQ Nordic we know we are now part of a family, which supports us by all means in our efforts."