This is Spinal, Killer Instinct's next new character
Online lobbies delayed to March. Rage quitters will be punished.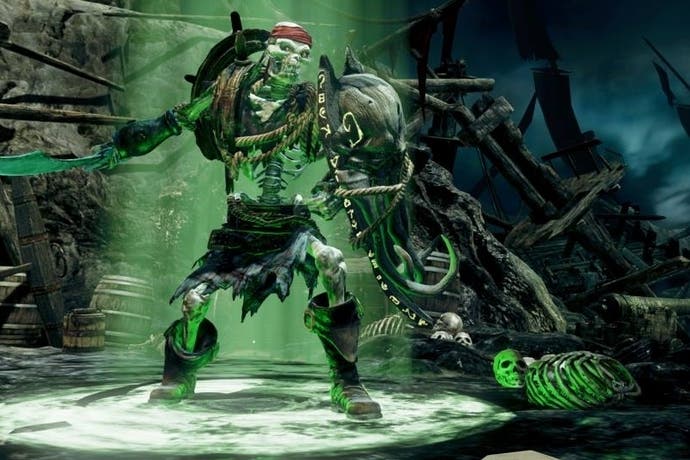 Killer Instinct developer Double Helix has released screenshots showing off the design of Spinal, due to be added to the fighting game's roster this month.
According to Killer Instinct Central, those who bought the Ultra Edition of the game will get early access to the fighting skeleton, who like all new Killer Instinct characters adds 15 new Achievements for a total of 150 Gamerscore.
Meanwhile, the hotly-anticipated addition of online lobbies has been delayed from January to March. Also out in March is Arcade Mode.
Since Killer Instinct's release in November 2013 players have complained about the lack of punishment to those who rage quit. Apparently Double Helix has a plan for this.
Killer Instinct is available to download for free with one character playable. The game's free character will be rotated each week.