There's a Sea of Thieves tabletop RPG on the way
From Mongoose Publishing.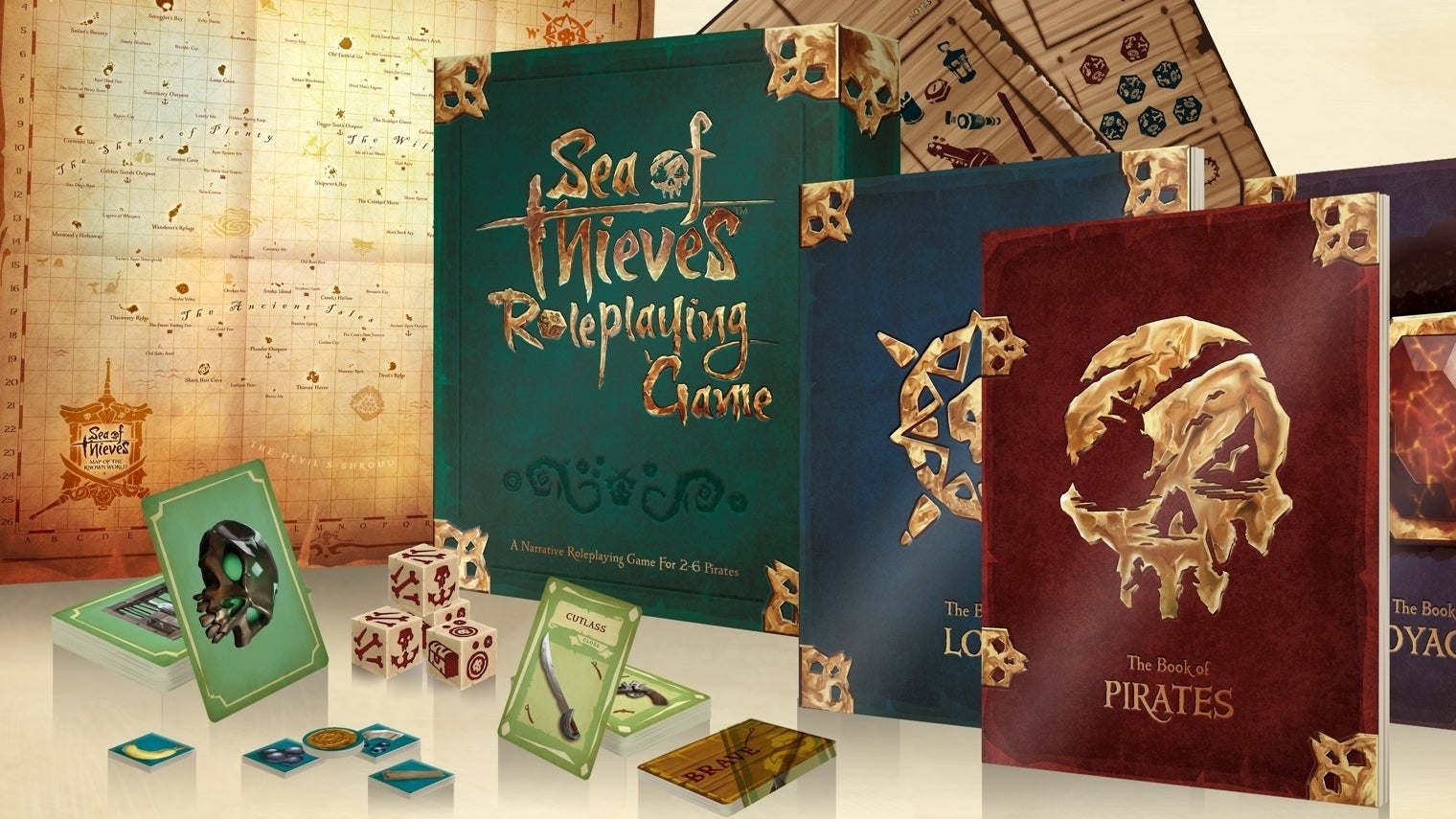 Not content with merely being a video game, a series of novels and comic books, a selection of torsowear for the discerning lady and gent, and also a cup, Rare's piratical multiplayer adventure Sea of Thieves will soon be a tabletop RPG, courtesy of Mongoose Publishing.
The Sea of Thieves Roleplaying Game is, according to Mongoose, a game of "grand adventure, mighty sea battles and the glory of the pirate life", pitting swashbucklers against each other in a race to find treasure, tackle undead crews, and take on quests for the Gold Hoarders, Order of Souls, and Merchant Alliance. Which is to say, all very much like the video game.
The whole enterprise has been designed for "quick, immersive roleplaying that favours action, problem-solving and above all, fun", and Mongoose promises all the rulebooks and tabletop paraphernalia you'll need to get an evening's adventuring on the high seas underway.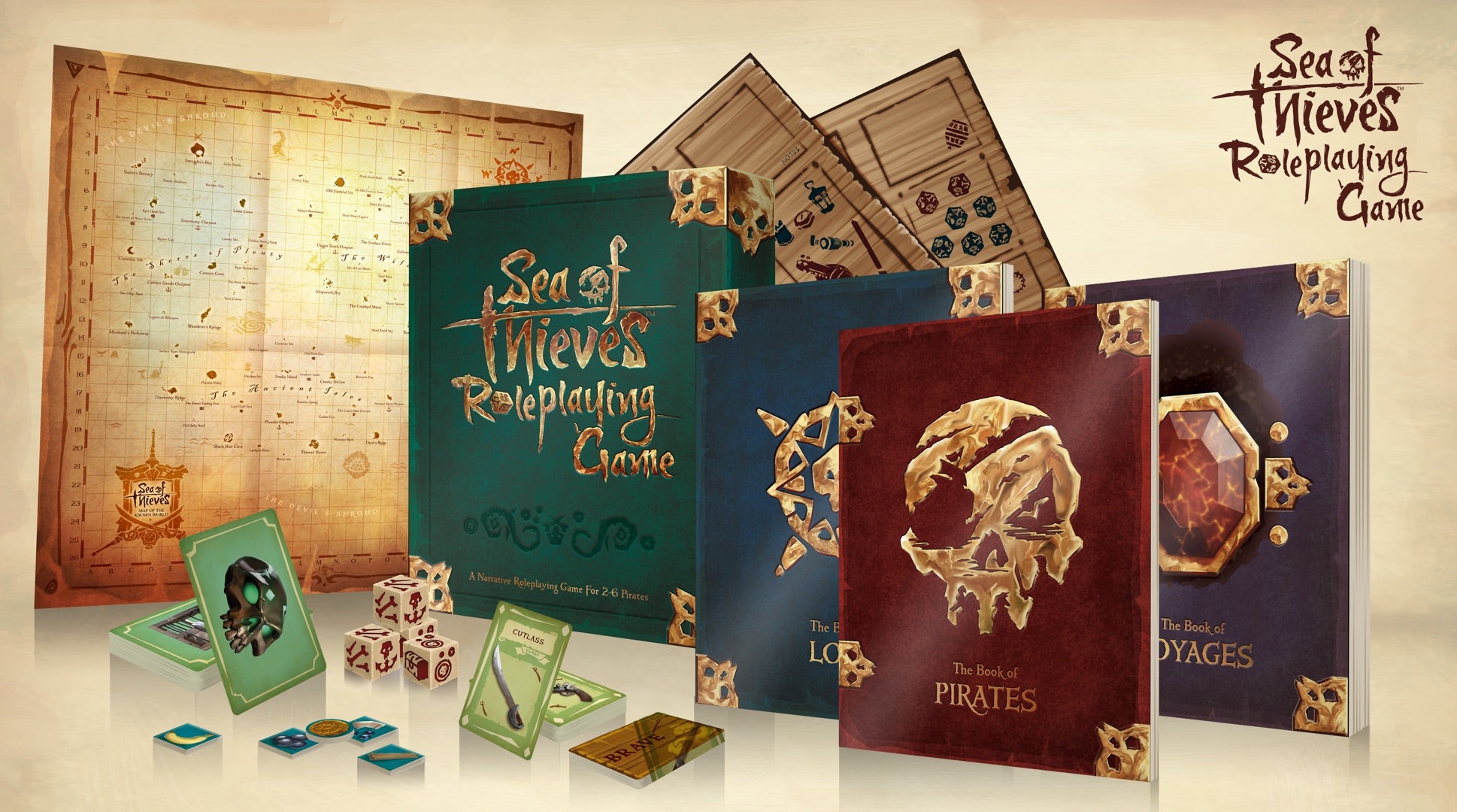 For those that require specifics, the box includes the Book of Pirates and Lore of the Sea, designed to explain the rules of the game to players and gamesmasters respectively. Plus, the Book of Voyages, featuring a complete campaign in which pirates set forth in search of the Ashen Jewels. There's also a big ol' reference map of the world, cards known as Pirate Ledgers for tracking player progress, plus all the dice and tokens and cards and wotnot you'll need to keep the mechanics of the game churning forward.
Plus! There's an exclusive code for the very appealing Lord Guardian Sails, which, once redeemed, can be used in Sea of Thieves the video game. Here they are now: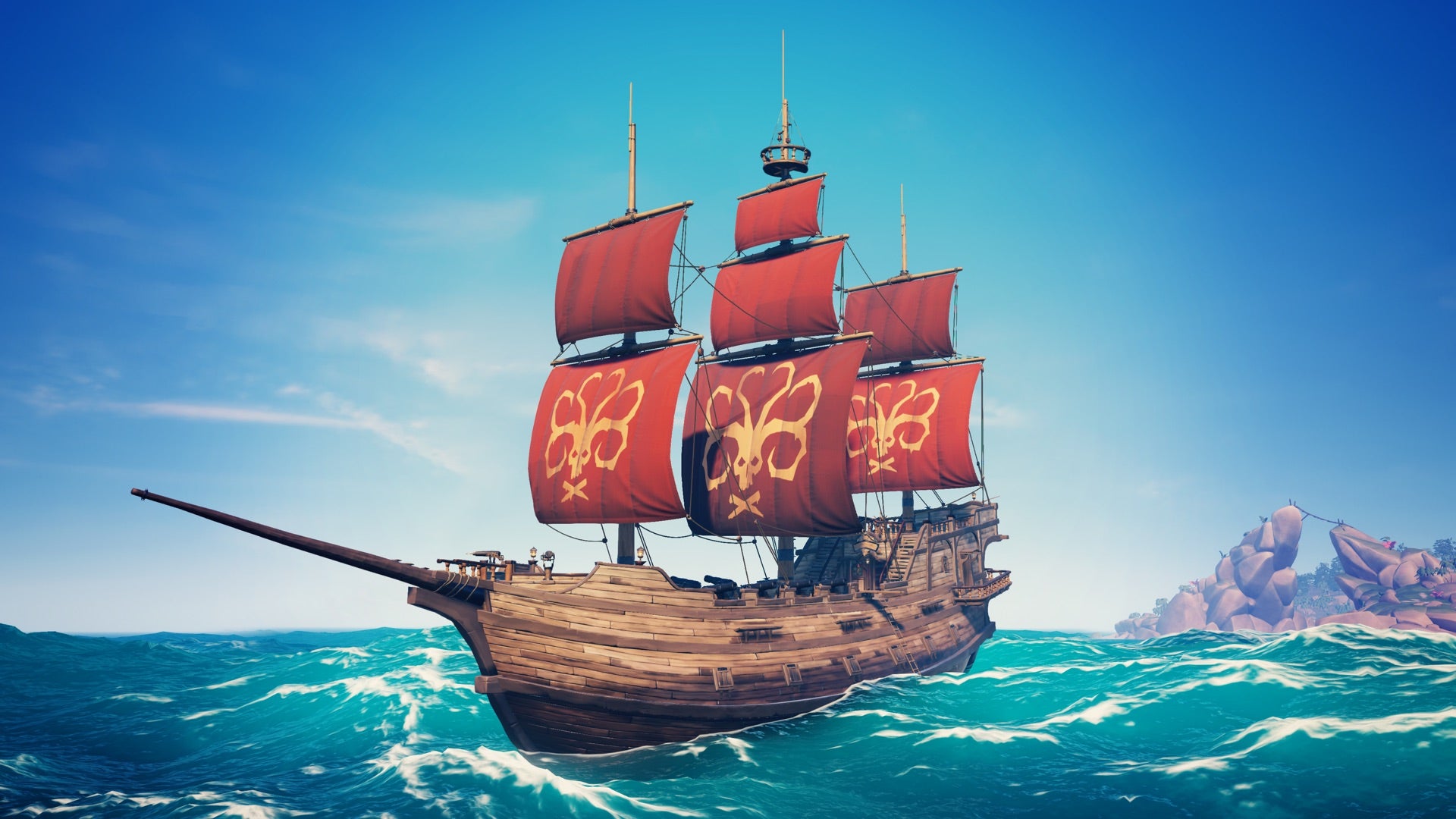 All of that comes in a rather attractive package, and will cost £60. Pre-orders are open now and the physical game is expected to ship in October. For those of an impatient nature, the Sea of Thieves Roleplaying Game eBook version is available now for £30.
Mongoose Publishing is well-regarded in role-playing circles, having designed and released the likes of the Traveller and Paranoia series - and early word based on the eBook seems pretty positive over on the Sea of Thieves subreddit. The tabletop RPG's designer has even dropped in to share additional details for those wondering exactly how a game will unfold.
It's almost like we've come full circle.