The Secret World release date announced
Funcom pushes ambitious MMO from April to June.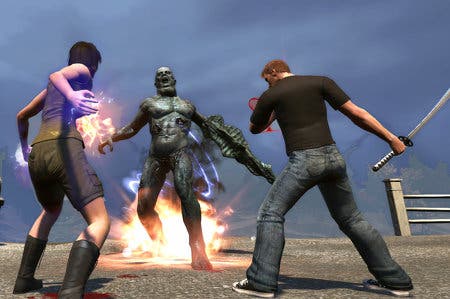 The Secret World, the ambitious new MMO from Age of Conan developer Funcom, launches on 19th June.
The game had been scheduled to arrive in April, but the studio has held it back to add a little further polish.
"Allowing for even more time to polish the game really shows just how much faith Funcom as a company has in The Secret World and how committed we are to making it the best it can be," commented creative director Ragnar Tørnquist.
"The additional time will also allow us to carry out even more quality beta testing, and soon we will also be announcing several public beta events where hundreds of thousands of gamers will get to test the game prior to launch."
That beta is currently well underway, with over 750,000 gamers registered so far - a "significantly higher" number than Age of Conan boasted at an equivalent time in development.
Eurogamer's Oli Welsh went hands-on with the EA-published modern world MMO late last year and came away relatively impressed.
"Even if The Secret World approaches the climax of its long development slightly more conventional than it first sounded, it's managed to retain its most important asset: its identity. That's more than many of its contemporaries can claim, and more than enough to set it apart - for now," read his The Secret World preview.