The Secret World drops subscription fee but isn't free-to-play
But didn't Funcom say...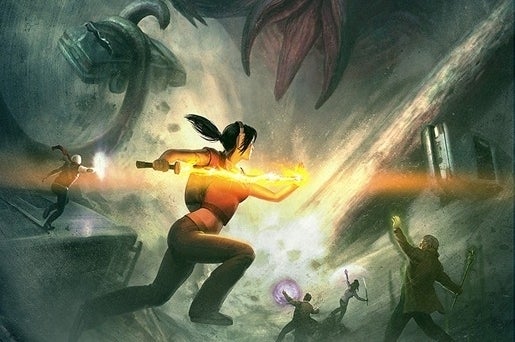 Seems like only two months ago that Funcom assured me The Secret World wouldn't go free-to-play "any time soon", and that it needed to prove the subscription model "has not gone the way of the dinosaur". Oh, it was two months ago.
Well there must have been a meteor because The Secret World subscription requirement has now been removed. You pay once for the game and that's it, sort of.
There will be "optional" paid content packs, the first expected in January, free for anyone who registers by end of December. There will be free Issue updates as well. A Membership option (subscription) will be available for the base rolling rate of $15/€15 a month (bulk buy concessions exist).
Why subscribe? To get a Time Accelerator that doubles experienced gained for an hour and can be used every 16 hours; to get $10/€10 worth of Bonus Points to spend at the in-game Item Store each month; to get a mystery gift on the first patch day of each month; and to get a 10 per cent discount on all Item Store content.
Grand Master Lifetime members get all that plus an increased 20 per cent discount at the Item Store.
Anyone of you with existing subscriber time will be credited today with 1200 bonus points and be able to claim the Time Accelerator and free gift.
Meanwhile, new Secret World boss Joel Bylos has been going bonkers on camera, video below.
Old Secret World boss Ragnar Tornquist still peers over the MMO but spends increasingly more time on his own studio and Dreamfall adventure game Dreamfall Chapters.