The Last of Us: Left Behind release date spotted
UPDATE: Naughty Dog confirms.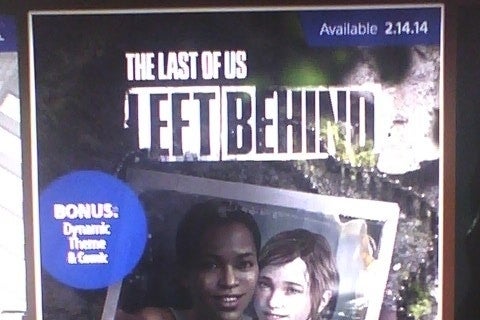 UPDATE: The Last of Us developer Naughty Dog has confirmed that the game's story DLC Left Behind will launch on 14th February.
That tallies with the date spotted yesterday on the US PlayStation Store.
ORIGINAL STORY: Eagle-eyed users of the US PlayStation Store have spotted a 14th February release date for The Last of Us: Left Behind.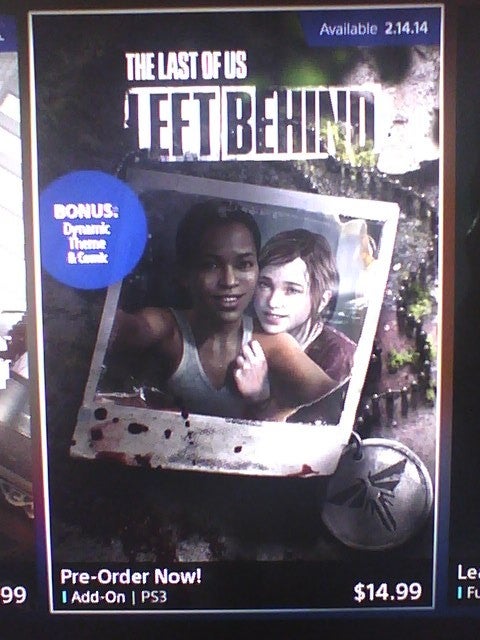 The much-anticipated add-on was shown off in a new trailer yesterday, although Sony has so far made no official mention of a launch date.
The 14th is a Friday - an unusual release day for new PSN content - but an exception for such a big first-party game is not too surprising.
The download will cost $14.99 in the US and include a dynamic theme and comic, a photo posted to NeoGAF revealed.
We've asked Sony for confirmation of the date and will update if we hear back.
Left Behind is set to tell a prequel tale to the main game, again starring main character Ellie. This time she's teamed with friend Riley - who makes no appearance in the main game and thus immediately makes us fear for her safety.