The closed Sea of Thieves beta had 332,052 players
Hurry up launch, I capstan the wait.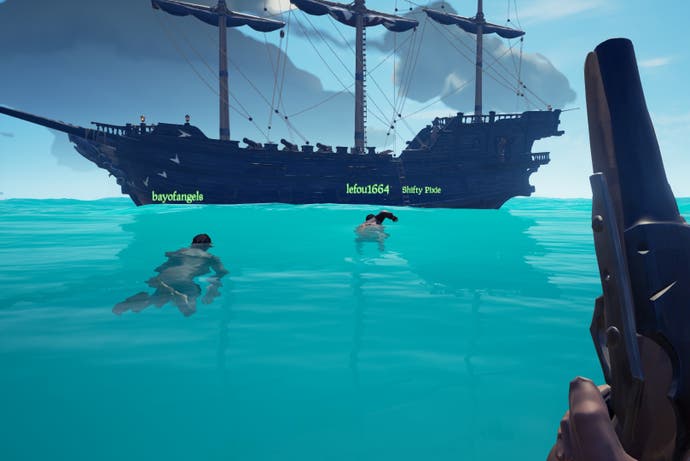 Sea of Thieves is a big game for Microsoft and Xbox but how popular will it really be? Last week's closed beta might be an early indicator and the signs are good, with more than 332,052 people logging in to play, Microsoft has said.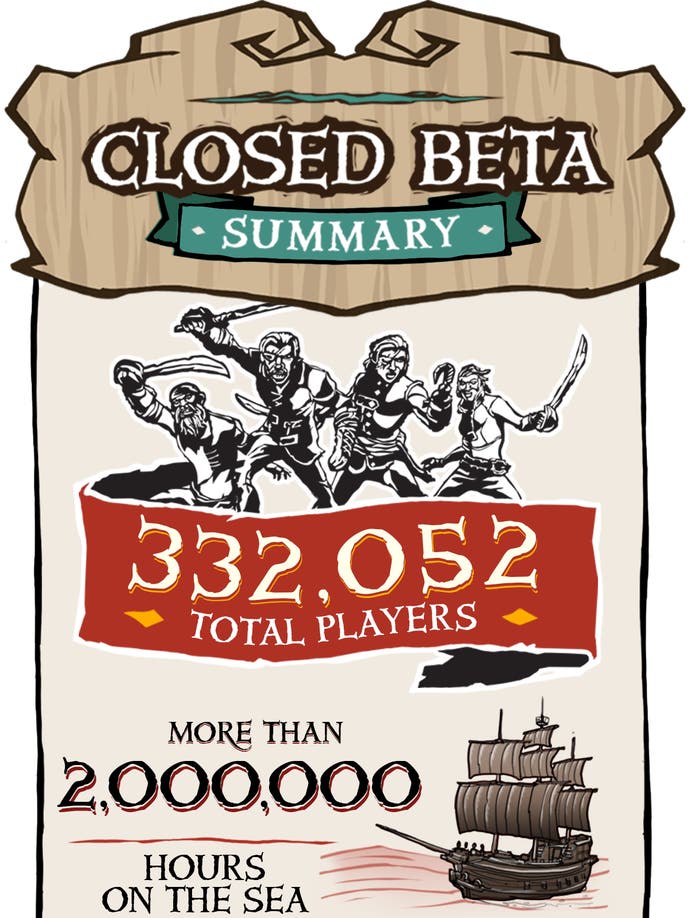 It's not a colossal figure, not 'over 9 million' like Star Wars Battlefront 1's beta in 2015, but whereas that was open, the Sea of Thieves beta was closed and most people had to pre-order for a code.
Perhaps more importantly, Sea of Thieves was a big hit on Twitch (and Mixer), apparently reaching the live-viewer top spot while the closed beta ran. I wonder if Rare had expect as much?
To be frank, Sea of Thieves made a bigger splash than I expected - and left a stronger impression on me than expected too. Edwin was quite taken with Sea of Thieves' clever approach to corner-cutting via piracy as well.
But there's a lot Rare still needs to do, a lot of variety and depth to add to the game. The first signs of this happening were seen in a datamined Sea of Thieves closed beta update last week.
We'll have the chance to put our concerns to Rare when we visit the studio today, although the information is embargoed until early next week.
Sea of Thieves launches in full for PC and Xbox on 20th March.