The Batmobile comes to Rocket League next month as part of the DC Super Heroes DLC pack
Where does he get those wonderful toys?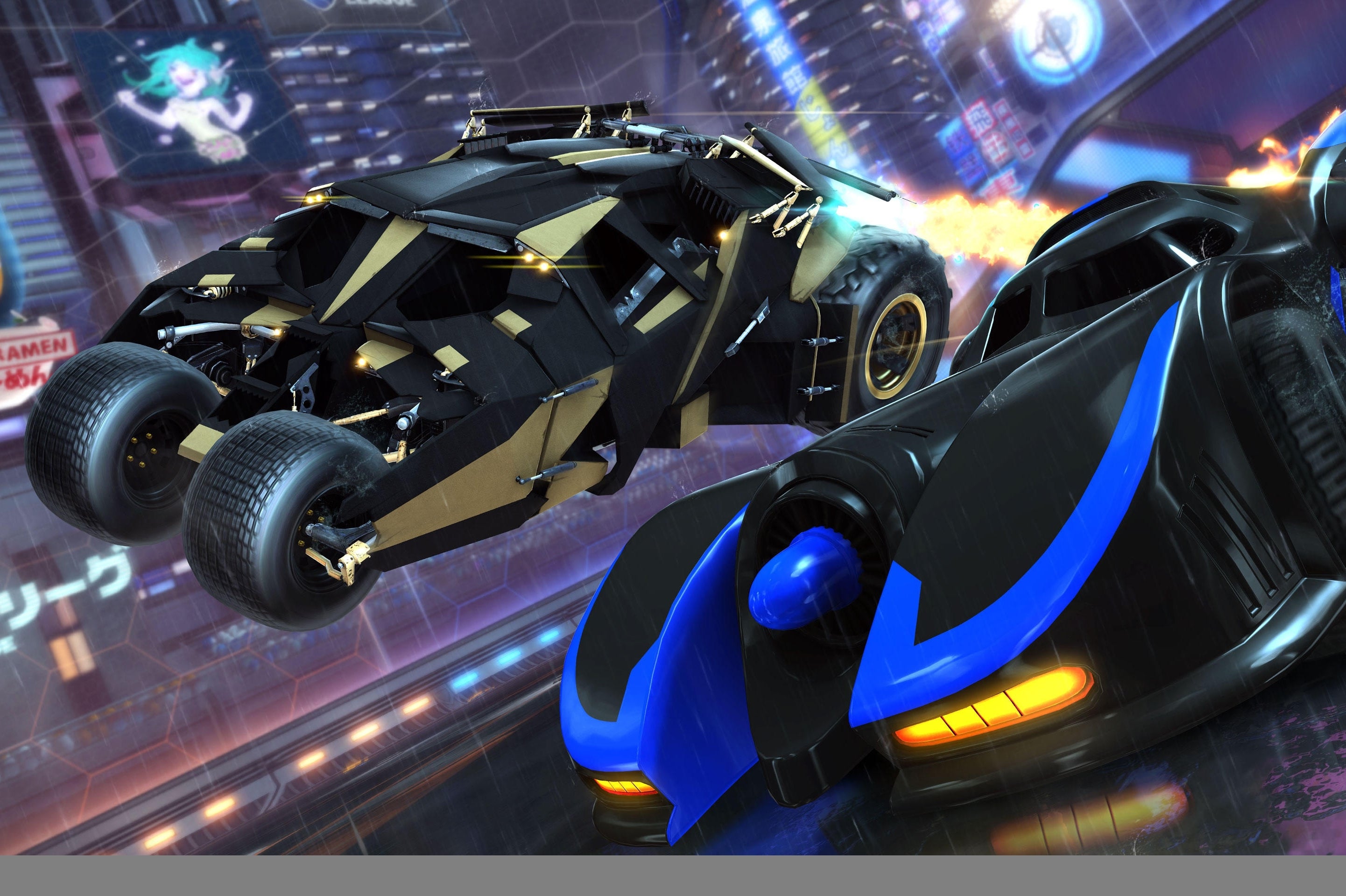 Rocket League will be getting an official DC Super Heroes DLC pack on March 5th, developer Psyonix has announced. It includes two premium Batman-themed Battle-Cars, and a variety of cosmetics inspired by DC Super Heroes.
It's Batmobile all the way as far as the Battle-Cars goes, with the new DLC pack containing two versions of Batman's iconic ride. There's the Dark Knight Rises Tumbler variant, as well as the classic 1989 Batmobile from the Jack Nicholson-starring movie. You can see them both whizzing about the place in the trailer below.
Additionally, the DC Super Heroes DLC pack features 21 super-hero-themed items, which look a little something like this:
Aquaman - Breakout Decal and Player Banner
Batman - Paladin Decal and Player Banner
Cyborg - Roadhog Decal and Player Banner
DC - Player Banner
Flash - Wheels, Venom Decal, Player Banner, and Speed Force Boost
Green Arrow - Hotshot Decal and Player Banner
Green Lantern - Merc Decal and Player Banner
Superman - Octane Decal and Player Banner
Wonder Woman - Wheels, X-Devil Decal, and Player Banner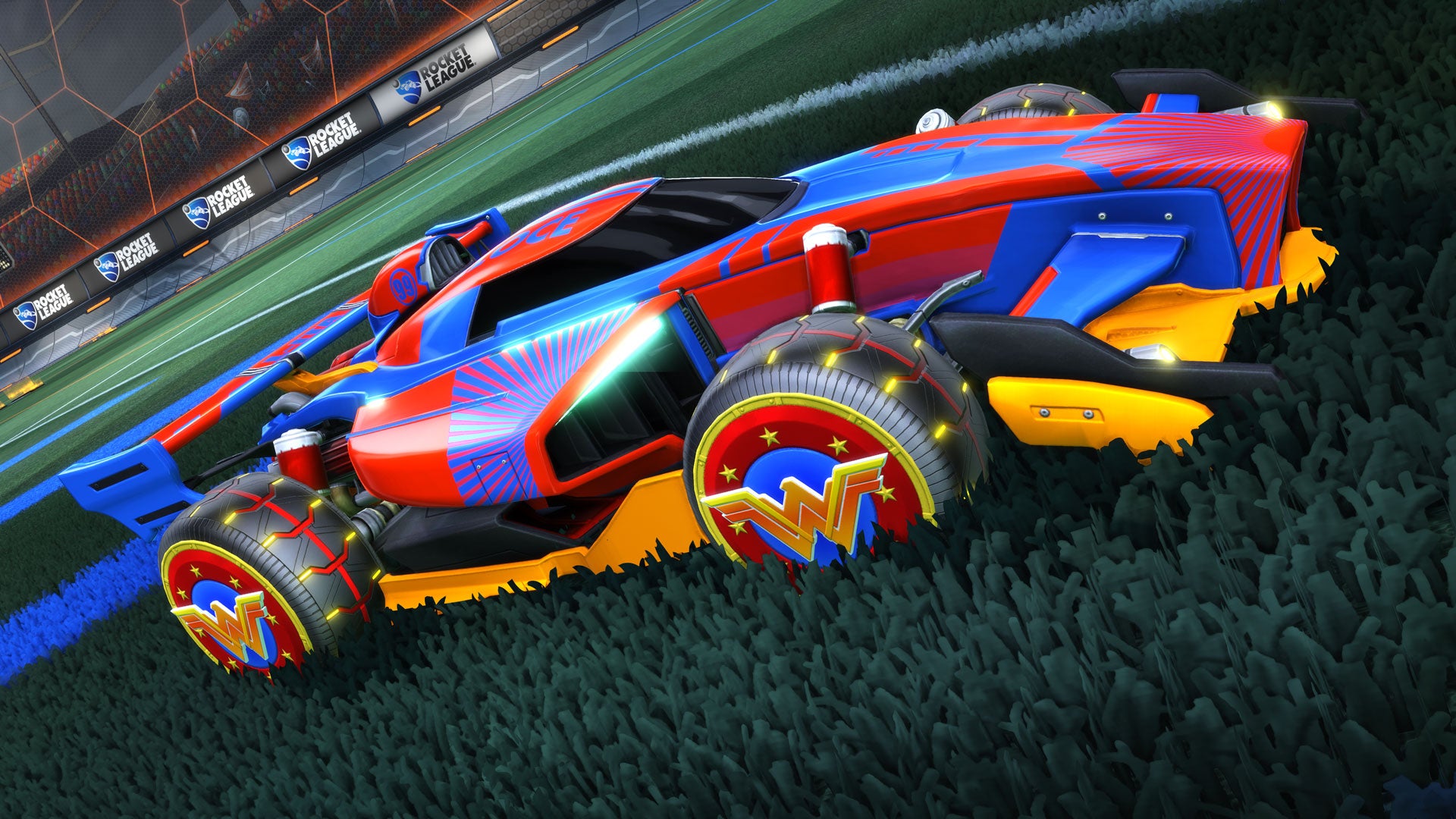 Psyonix notes that the Flash Wheels, Flash Player Banner, and DC Comics Player Banner were previously available in the Collector's Edition of Rocket League released last year.
The DC Super Heroes DLC pack will cost $3.99 USD when it launches on Xbox One, PlayStation 4, PC, and Switch on March 5th.