The Banner Saga: Factions is out of beta
Available now for Kickstarter backers and next week for everyone else.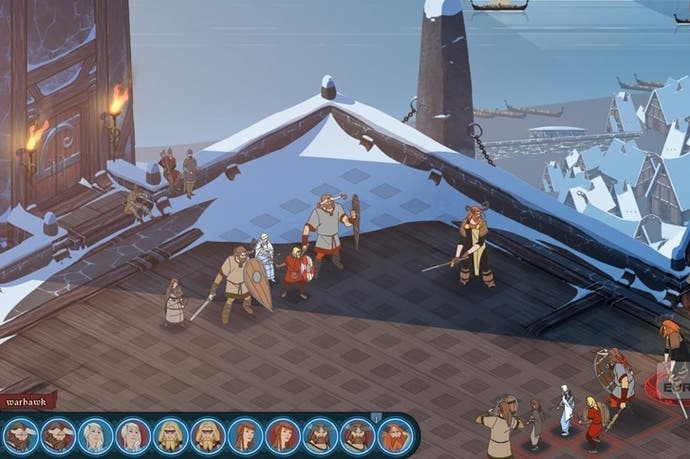 The Banner Saga: Factions, a free-to-play turn-based strategy game that serves as an intro to Stoic's upcoming cartoony viking epic, The Banner Saga, is now out of beta and will officially launch to the public on 25th February.
In the meantime, it will be available a week early for those who donated to the former BioWare devs' wildly successful Kickstarter. Backers also receive a special green jade stone on their combat emblem.
Since the game is officially out of beta, all characters, stats and rankings have been wiped, but this means it's a good time for newcomers to join in. "If you've been waiting for beta to end before trying the game, this is your week," said Stoic community manager Sean "Ashen Temper" Dahlberg on the developer's forum.
"With Factions' launch, we've effectively worked out the thick and thin of combat and we're soon on to travel and conversation outlined in the previous update, and thus, the single player campaign. Consider this the first major milestone on the road to success!"
The Banner Saga's single-player campaign is due this summer. It was originally slated for last November, but the developer raised more than seven times its $100,000 goal, so the scope of the game increased drastically.
"When you scope the game for a certain amount of money and you make 7x that much, there's no way around it, the game takes longer to make. We're doing our best to mitigate that, we're not taking anything like 7x as long. Hopefully with the progress we show in regular updates you'll agree that we're using the funding well and making the best decisions for the game," wrote the developer on its forum.