The Banner Saga 2 won't be released in 2015 as expected
PS4 port of first game may have to wait until after.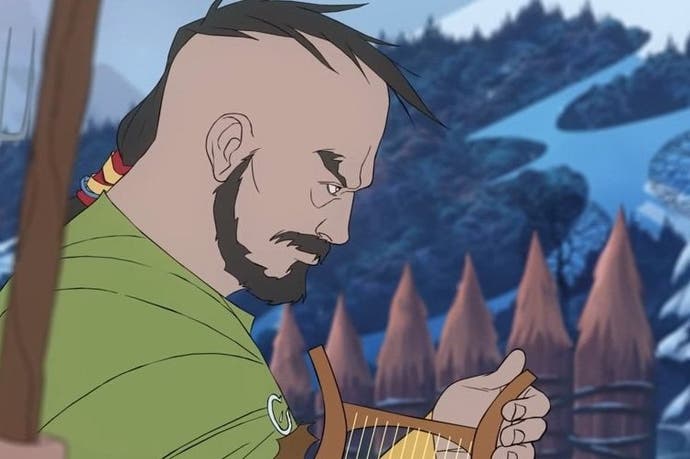 UPDATE 9TH NOVEMBER: Publisher Versus Evil had a little more to say in an email update to me.
"We are currently wrapping up development for the first game now. The delays in the console is mainly game development fun, but also the team has spent time working on console specific controls to make it perform as a console game, more than just a port.
"Banner Saga 2's development is progressing nicely. Customers who have attended Gamescom and PAX have seen its progress. We will update everyone on its launch date when the timing is right.
"The board game is being developed by MegaCon and in no way has affected our development on porting Banner Saga to consoles nor has it caused any delays Banner Saga 2."
ORIGINAL STORY 6TH NOVEMBER: The Banner Saga 2 was announced with a 2015 release date - but will miss it. Publisher Versus Evil told me today that the sequel will arrive during first-quarter 2016.
The sequel is in development for PC, PS4 and Xbox One, but Versus Evil wouldn't confirm whether the sequel will launch simultaneously on all three platforms.
Banner Saga 2 was shown off at Gamescom this year and Chris Bratt went to see it. He hasn't had time to produce full coverage but tells me now, all the way from BlizzCon in California, that what really impressed him about The Banner Saga 2 was how it made his Banner Saga 1 decisions - both big and small - feel like they mattered. The sequel, remember, continues your journey from the first game, and there's a third game planned to bring it all home.
Bratt said there were a few new enemy types in Banner Saga 2, and that the game tries to tell more of a story in combat. It does this through bits of dialogue and changing objectives. But, otherwise, the feel of the game remains the same - a mix of turn-based and grid-based combat with a separate Choose Your Own Adventure on top. There are many meaningful relationships to build through dialogue interactions, and characters' skills can be improved as they gain experience. And it's all wrapped up in lovely illustrative style.
The Banner Saga 1 came out on PC at the beginning of 2014, and was released on mobile towards the end of the year. We rather liked it. A port to PS4 was announced for 2015 but the wires have since gone cold, and publisher Versus Evil wouldn't directly clarify what was going on. A spokesperson told me he thought Banner Saga 2 would be the next release from developer Stoic, which suggests The Banner Saga 1 won't happen on PS4 before Q1 2016 - if it happens at all.
A Banner Saga Warbards board game was announced yesterday, and will hit Kickstarter next week.