Terraria finally gets European PS3 release date
Time to cave in and buy it?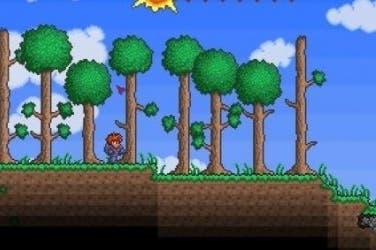 Minecraft-esque survival RPG Terraria will finally launch for PlayStation 3 in Europe on 15th May, publisher 505 Games has announced.
The PlayStation Store download will be priced £11.99/€14.99.
Originally created for PC, console versions of Terraria were recently released on Xbox 360 worldwide and PS3 in North America. The European PS3 version did not arrive on schedule, however, and no reason was given its delay.
"For all those Terraria fans wondering where the EU PS3 version is, we're truly gutted that the game couldn't come out with the other versions," producer David Welch explained last month when announcing the game's upcoming PlayStation Vita port. "We're in submission now and will release very soon."
There's no word yet on when the Vita version will launch, 505 Games told Eurogamer.