Temtem's second content roadmap confirms spring 1.0 launch, Battle Pass, and more
Cross-play and cross-save also planned.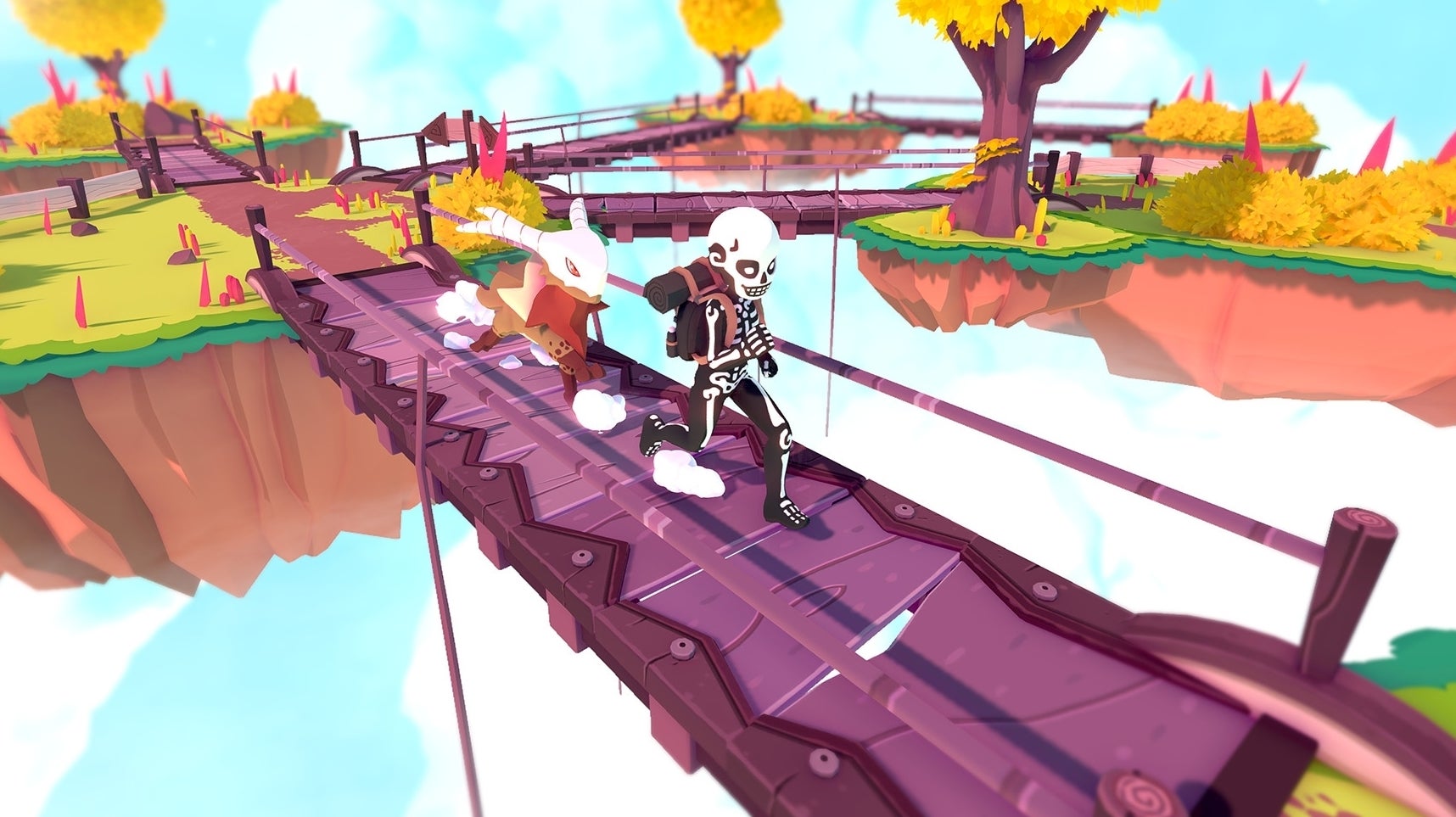 Following the release of its short-term content roadmap yesterday, developer Crema has shared its mid-term plans for Pokémon-like MMO Temtem, which, among other new features, confirms a console launch next spring, with Battle Pass monetisation to follow.
Temtem's second content roadmap covers Crema's winter 2020 ambitions, then looks ahead to spring and summer of next year, with the same caveat as yesterday that all dates and features are subject to change.
As this winter rolls around, Temtem will receive yet another new island, Arbury, alongside 30 new creatures and a second Mythical Temtem. Crema also aims to deliver the second iteration of its ranked match and spectator modes, alongside Trading Houses and Dojo Wars.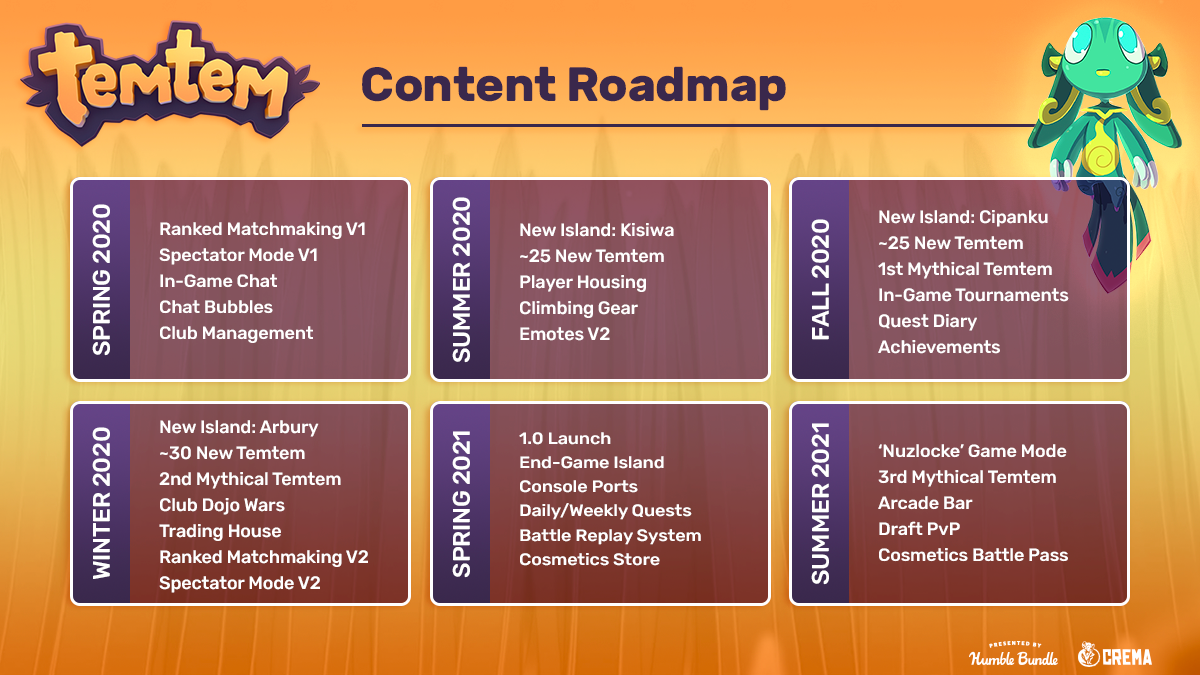 Crema says Trading Houses will initially enable players to post and receive offers and requests, and browse listings, without needing to directly interact with others. It's also considering other additional systems, including random trades, plus timed and auctions, but these aren't guaranteed for launch.
Dojo Wars, meanwhile, give clubs (essentially clans) the opportunity to conquer and hold each of Temtem's six Club Dojos. Once conquered, members can decorate a Dojo and obtain rewards, and other clubs will have the chance to battle and unseat the current Dojo leaders each week, through the likes of in-game tournaments.
Moving into next year, spring will see Temtem leave Steam early access and receive its 1.0 launch on both PC and consoles. Crema notes that cross-play and cross-save are currently, but warns there are potential hurdles based on platform holder restrictions.
Players can also expect to see Temtem's new end-game island - featuring a variety of predominantly PvE activities with their own rewards - next spring, plus a Battle Replay System, daily and weekly challenges, and the launch of Temtem's premium cosmetics store.
On the later front, Crema says monetisation will help support monthly server costs and maintenance fees, and enable the team to "keep sustaining and growing Temtem". The store will include the likes of player clothes, housing furniture, and emotes, and Crema assures that pay2win or pay2skip options aren't on the cards. Monetisation will also be expanded next summer when the developer introduces Temtem's seasonal cosmetics-only Battle Pass, which will feature both free and premium tiers.
Rounding out Crema's currently released roadmap, summer 2021 will also introduce a third mythical Temtem, the Arcade Bar and Draft PvP, plus the new Nuzlocke game mode. This is described as a hardcore difficulty mode featuring various restrictions, such as Temtem being permanently released back into the wild when knocked out.
Additional details on some of these elements can be found in Crema's updated blogpost.