Telltale releases The Wolf Among Us: Episode 3's "launch trailer"
UPDATE: Dated for next week on all platforms.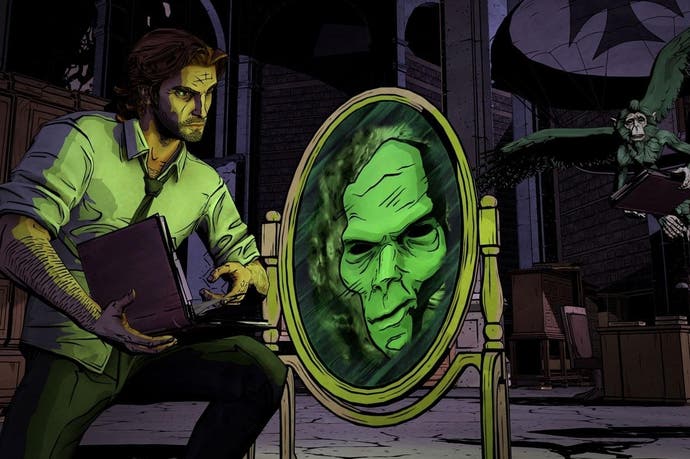 UPDATE 02/04/2014: The Wolf Among Us Episode 3: A Crooked Mile has been dated for next week, Telltale announced via Twitter.
PC and Mac users will gain access to it worldwide on 8th Aprll, along with North American PS3 players.
Those playing on Xbox 360 will receive it worldwide the following day, along with Eurpean PS3 users.
The iOS version is due next week as well. Telltale confirmed to Eurogamer that it's "likely [due] on 10th April".
ORIGINAL STORY 01/04/2014: Telltale's highly anticipated third chapter in its Fables-based noir adventure, The Wolf Among Us, has been further teased with a new 89 second "launch trailer" on Xbox's YouTube channel.
Warning: there be spoilers for previous episodes.
Despite the title of the trailer, there's no actual release date mentioned. Episode 2 will have been released two months ago this week, so a follow-up is due shortly. We've requested further info from Telltale about its delayed middle chapter and will update once we find out more.
We've rather enjoyed the first two episodes in Telltale's latest series with Eurogamer contributor Dan Whitehead praising the pilot, Faith, while Eurogamer reviews editor Oi Welsh said its follow-up, Smoke & Mirrors, "feels like it's over too soon, but it's economical in its design and moves the story forwards in strides without skimping on detail or nuance" in his The Wolf Among Us: Episode 2 review.