Tekken 7 pre-order bonus Eliza now standalone DLC
Plus, 10 free Taiko items out now.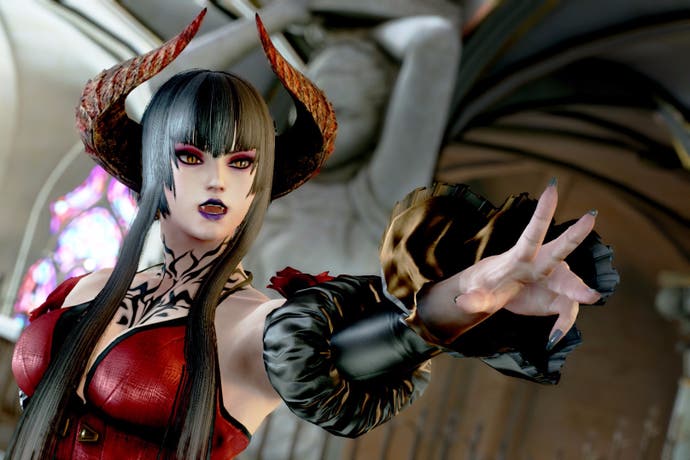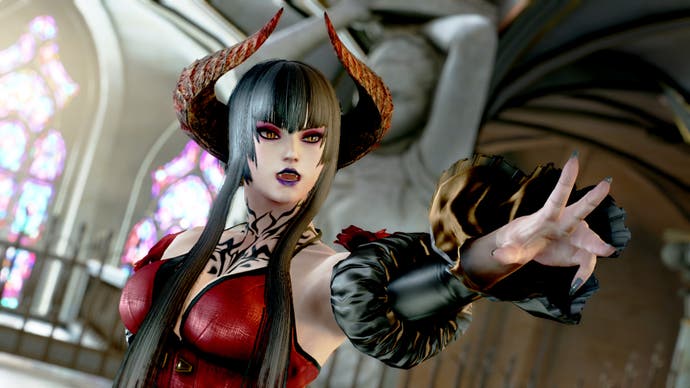 Here's a heads-up for Tekken 7 players: Eliza, the character reserved as a pre-order bonus for the fighting game's launch, is now available to buy as standalone DLC priced £3.99.
Eliza is the vampire playable character who starred in Tekken Revolution.
Meanwhile, today also sees the release of Taiko no Tatsujin items as DLC. These are 10 free customisation items featuring Taiko characters, with hit and sound effects to equip on your characters. The video below shows them off.
Tekken 7 gets Tekken Bowl - a new mode I'm particularly excited about - in August, then new playable guest character Geese Howard (from Fatal Fury) in the winter. A second mystery guest character comes out spring 2018 alongside a free metallic costume pack for season pass holders.