Geese Howard from Fatal Fury is the next Tekken 7 DLC character
The big bad King of Fighters.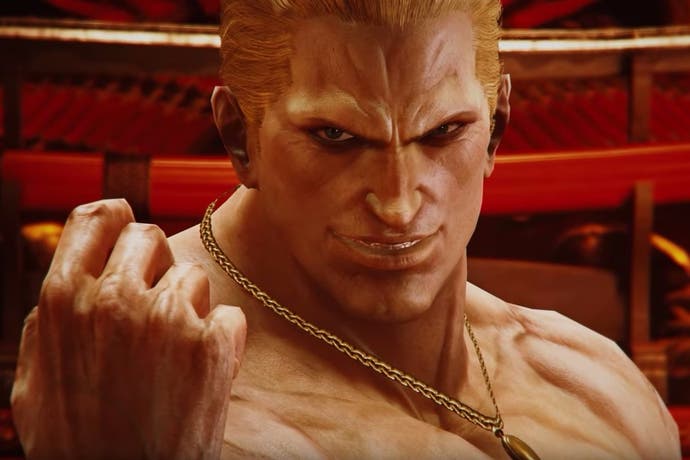 Following on from the inclusion of Akuma from Street Fighter, Tekken 7 is set to receive another guest character from a rival fighting game series: Geese Howard from Fatal Fury.
Geese Howard made his debut in 1991 SNK classic Fatal Fury: King of Fighters as the local crime boss. He hosts the King of Fighters tournament and acts as the antagonist to brothers Terry and Andy Bogard.
In Tekken 7, Geese Howard wears his trademark red hakama, but it looks like he's lowered his white uwagi around his waist. He seems particularly upset with Heihachi Mishima, and appears hell bent on controlling the world. In the video, below, we see plenty of gameplay.
Geese Howard is due out winter 2017 as Tekken 7's "DLC 2", which suggests August's Tekken Bowl is considered "DLC 1" (Eliza was a pre-order bonus character). The Tekken 7 season pass mentions two additional playable characters, of which Geese Howard is one.