Take-Two: LA Noire "has become an important franchise"
More cinematic sleuthing planned?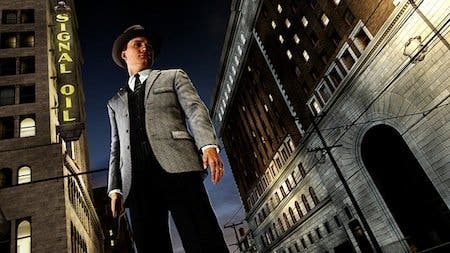 Publisher Take-Two has hinted that it sees a future for Rockstar's new detective IP LA Noire.
Speaking during an investor call earlier today, CEO Strauss Zelnick announced that the game was Take-Two's "most successful new release" in the past fiscal year and has become a key property in its portfolio.
"This groundbreaking title from Rockstar has set a new standard for video games with cinematic art and has become an important franchise for the company."
While the game picked up solid reviews, including an 8/10 from Eurogamer, first month sales were below some analysts' expectations. Take-Two announced that four million copies had been shipped to retail as of late June, though hasn't revealed how many of those have actually been snapped up by customers.
Whatever the figure, it wasn't enough to keep developer Team Bondi in business. The Australian studio announced last month that it was shutting up shop.
A PC version of the game has just been released, complete with all of the title's DLC. The same pack will be available to PlayStation 3 and Xbox 360 gamers later this month.