Super Mario Maker 2 physical sales almost double original
Ka-ching!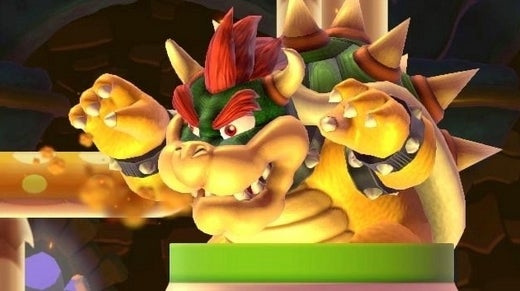 Super Mario Maker 2 sold almost double the physical copies of its predecessor during its first week on sale.
Fair enough, that was for Wii U. But still, Nintendo's Mario creation station sequel shot straight to the top of the UK chart.
Christian Donlan wrote Eurogamer's Super Mario Maker 2 review. "Whether you're building or not, this is a joy," he said, naming it "a quirky and powerful construction toy that's fun to play with even if you aren't trying to make anything".
It's a good week for Nintendo all-round, as a fresh wave of Nintendo Switch marketing has buffeted both Zelda: Breath of the Wild and Mario Odyssey back into the chart's upper half and Smash Bros. Ultimate back into the top 10.
Bloodstained: Ritual of the Night, which launched on PS4 and Xbox One last week, enters into the top 10 for the first time this week thanks to its new Nintendo Switch version.
Crash Team Racing, last week's number one, was ousted into second place.
F1 2019 entered the chart in third place, while Sega's PlayStation 4-exclusive Yakuza spin-off Judgment was fourth.
Other new entries included The Sinking City (12th) and Car Mechanic Simulator (23rd).
The full top 10 lies below:
Super Mario Maker
Crash Team Racing
F1 2019
Judgment
Mario Kart 8 Deluxe
Rooty Dooty Tooty 2-ty
GTA5
Assassin's Creed Odyssey
Bloodstained: Ritual of the Night
Super Smash Bros. Ultimate