Super Mario Maker 2 ups level limit as it hits 10m course milestone
Constructive additions.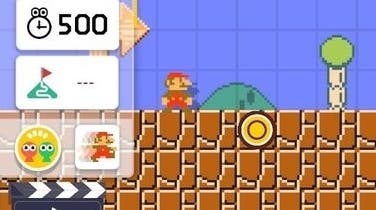 Super Mario Maker 2 owners can now upload nearly double the number of courses, Nintendo has announced.
The make-your-own-Mario game previously slapped a 64 course limit on creators. Now, that's been expanded to 100.
It comes as players have hit a milestone 10m courses uploaded to the game's servers for others to try. That's... a lot of levels. Nintendo announced the news in a celebratory Twitter post this morning:
If you've not gone back to it in a while, you should definitely give Super Mario Maker 2's big Zelda update a go. Released just before Christmas, it added the ability to play as Link and wield the Master Sword, which grants a range of classic Zelda abilities.