Sunset Overdrive confirmed for 2014
But will it have Sunset Overdriveatars?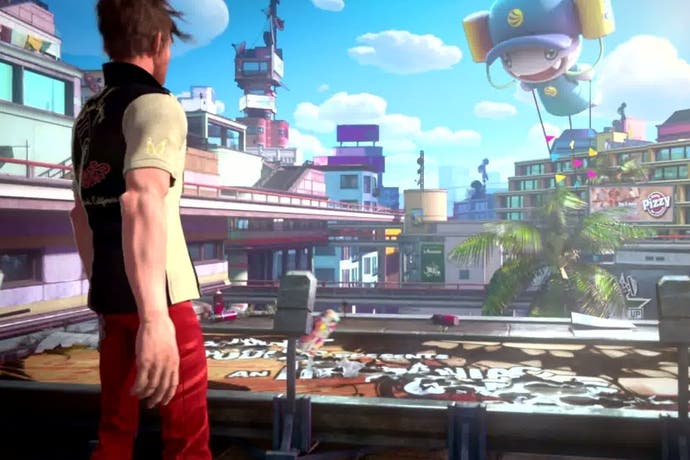 Ratchet & Clank and Resistance developer Insomniac's upcoming Xbox One-exclusive open-world, parkour-based shooter Sunset Overdrive has been confirmed for a 2014 release.
This tidbit of info is buried in the latest Xbox Wire post, where it listed Sunset Overdrive as a 2014 title, alongside Titanfall and Project Spark. Insomniac later confirmed this release year on Twitter.
Little is known about how Sunset Overdrive will play as Insomniac has yet to release any actual gameplay footage. We do know it'll have an offline campaign, though. With any luck, it'll be a return to form after Insomniac's last title, Fuse, failed to ignite much passion.