Street Fighter 5 sparks "censorship" debate
After R.Mika's butt slap and Cammy's crotch moved off screen.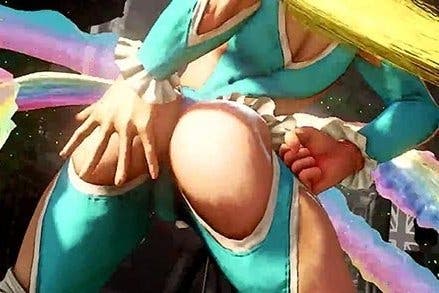 There's a vociferous debate ongoing within the fighting game community right now over what some have called "censorship" of Street Fighter 5.
Capcom recently updated the Street Fighter 5 beta to add a new tutorial, but players noticed some characters' moves had also been tweaked.
R.Mika, for example, used to slap her bum before working with tag team partner Nadeshiko to slam into their foe - butt first - while making their opponent do the splits.
Post beta update, R.Mika's butt slap has been shunted off screen, and her opponent no longer does the splits. Here's a comparison:
Another example: Cammy's arena entrance used to zoom in on her crotch area. Post beta update, her crotch at this moment is off screen.
Previously, Street Fighter 5 had what had been dubbed "boob jiggle" - women characters' breasts bounced around on character select. Here's a video showing the way it used to look.
Capcom had said the boob jiggle was a bug. And at Paris Games Week, we had a chance to ask Street Fighter producer Yoshinori Ono whether Chun-Li had managed to get a bra yet.
"She's at a Marks & Spencer as we speak, picking one up that fits her," he replied. "By the time the game comes out, she'll be comporting herself. Yeah, she'll be sorted out by the time you see her."
It seems the updated beta has removed the boob jiggle.
So, what's going on? Capcom declined to comment on the issue directly when we asked, but the company did point out that as Street Fighter 5 was still in development, gameplay changes are to be expected.
The ESRB, the organisation that rates games in North America, had had its say on Street Fighter 5, and mentioned the design of the women characters as well as the boob jiggle.
Here's the summary that accompanies Street Fighter 5's T for Teen rating (Street Fighter 4 also received a T for Teen rating):
As you'd expect, the recent changes have sparked a debate among the fighting game community. Some accuse Capcom of "censorship". The changes made to R.Mika's Critical Art in particular have disappointed many, who say the butt slap is in keeping with the pro-wrestler's flamboyant personality.
Others, however, have welcomed the changes, saying the design of Street Fighter 5's women characters is archaic. In fact, some say the changes don't go far enough. Recently announced character Laura raised eyebrows for her provocative design. It will be interesting to see whether Capcom tweaks her when she's playable.
And what of Hot Ryu, the name given to Ryu for when he wears an alternative, topless costume and a beard? Capcom will no doubt point to his design as evidence that Street Fighter 5 is treating its characters fairly.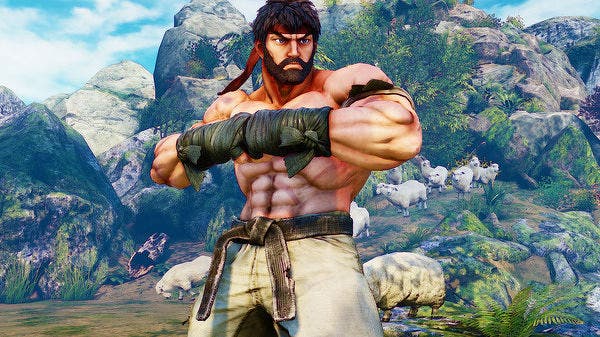 The debate is ongoing at the Street Fighter subReddit, fighting game site EventHubs and on social media.
Here's Redditor Mnwka92's take:
And here's andrilza on EventHubs:
It's worth noting that Street Fighter 5, with its various beta tests, offers players a closer look at its development than previous games in the series. And as a result we see changes made to moves, balance and design we perhaps wouldn't otherwise.
Capcom is yet to comment directly on the changes players have spotted, but it seems clear it's sensitive to the reaction from some quarters when it comes to character design.