Street Fighter 5's Laura announced - officially, this time
Steals Blanka's thunder.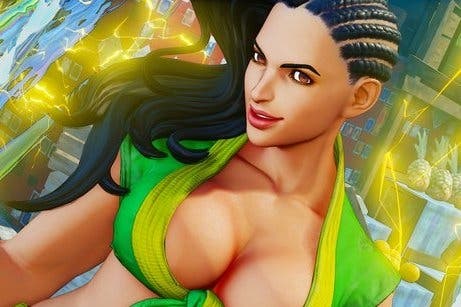 As expected, Capcom has officially announced Laura for Street Fighter 5 at the Brasil Game Show.
Laura Matsuda is a Brazilian who specialises in "Matsuda Jiu-Jitsu", Capcom said. She has a "methodical grapple style" with quick movement who should be good for those who like up close and personal characters. Her speed and command grabs rekindle memories of Street Fighter 4's Abel, and her electricity powers bring to mind fellow Brazilian, Blanka. She's also the first grappler in the Street Fighter series to have a projectile.
Her V-Skill is Linear Movement. Here's the official blurb:
Her V-Trigger is Spark Show:
Laura is the third brand new character for Street Fighter 5. 14 characters have so far been announced. Two are left.
Birdie
Cammy
Chun-Li
Karin
Ken
Laura
M. Bison
Nash
Necalli
R. Mika
Rashid
Ryu
Vega
Zangief