Steep is getting challenge event seasons with unique rewards, starting next month
Plus temporary Bonus XP events.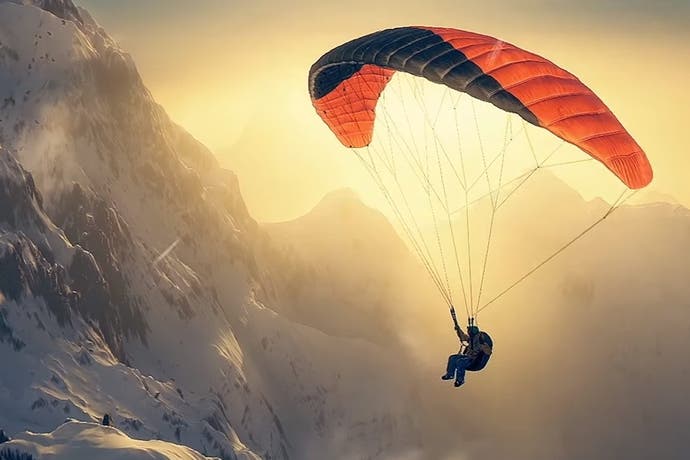 Ubisoft's enormously enjoyable open-world winter sports game Steep will be getting special challenge event seasons, with their own exclusive rewards, starting next month.
The new system, known as Live Activities Seasons, tasks players with besting a variety of temporary challenges in order to win an exclusive set of gear. Different challenges award different parts of the unique gear, with a new gear set and new challenges being introduced every three months.
Season 1 of Ubisoft's new initiative begins on April 1st and runs until June 29th, with a second and third season planned for July to September and October to December respectively.
To acquire the whole set of gear for Season 1, challengers will need to participate in three Tournaments (split into a Qualifier, Competition, and Final event), three Competition challenges and three Steps challenges, which dish out more rewards the higher your score.
Tournaments will include Free Ride, Pro Racer, and Snowpark events, Steps challenges focus on Freeride, Wingsuit, and Freestyle events, and Completion challenges cover Exploration, Race, and Freestyle events. Phew.
Interested parties can scrutinise Ubisoft's Live Activities Rewards schedule (below), which breaks down the next three months' events, plus the gear that can be won in each.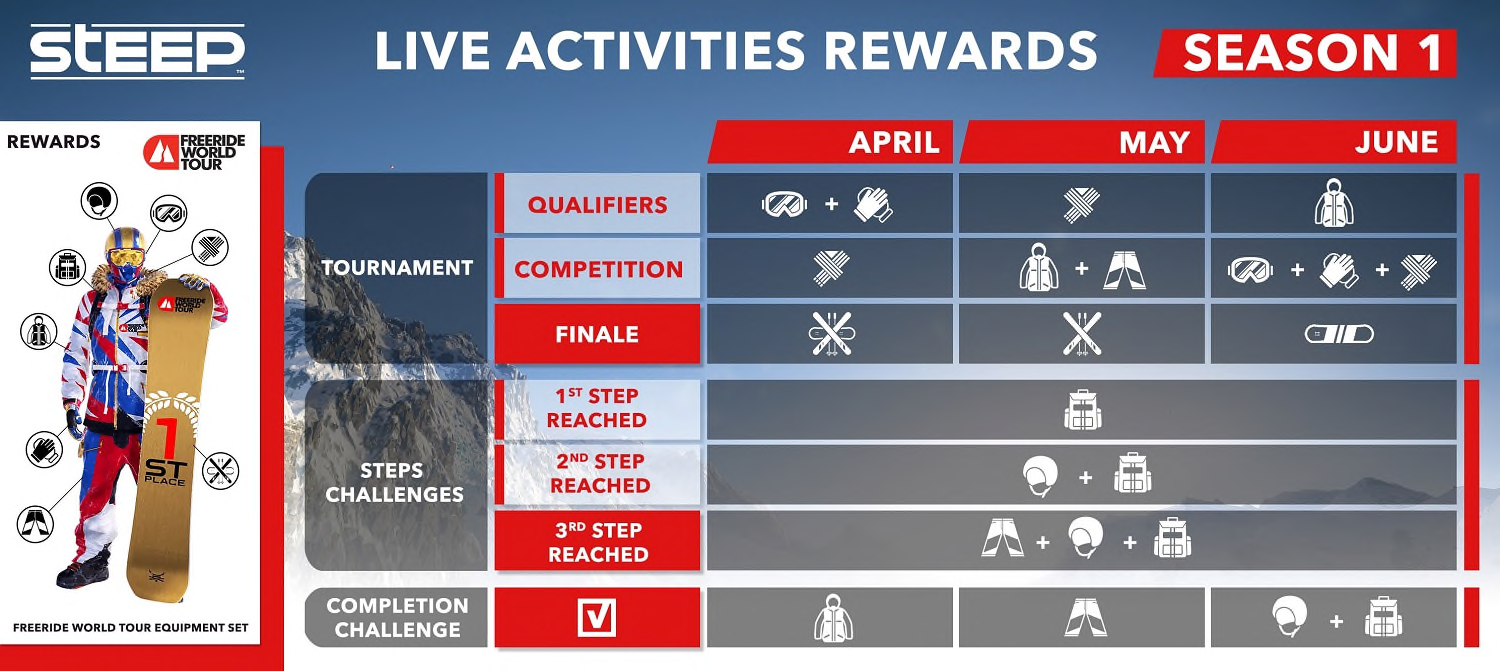 Live Activities Seasons are actually only one of a number of initiatives that Ubisoft is introducing around Steep on PC, PlayStation 4, and Xbox One.
Yesterday, the game received a sizeable Winter Update which, as well as laying the groundwork for the new Seasons system, removed the game's Level 30 cap restriction, and set the stage for temporary Bonus XP events. These will be regular occurrences, designed to help players level up faster and acquire more Steep Credits as they go.
The Winter Update also introduced a new Ranked Mode (and related leaderboards), tasking players with scoring in Freestyle challenges using only a select number of tricks.
Ubisoft says it will share more details on the first Bonus XP event, and news of its planned Summer Update, in due course.