Stallone's voice in Rambo video game because he is John Rambo
"Arrgggghhhh!" mouth wobble mouth wobble.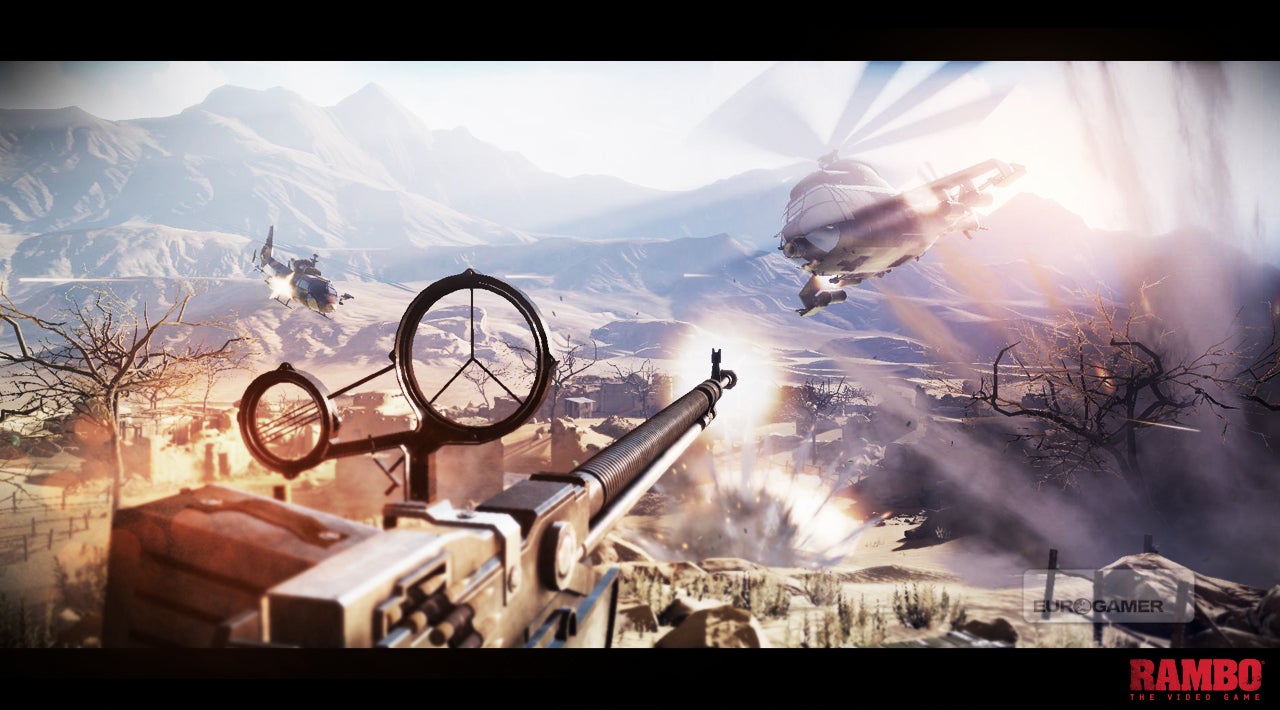 The slightly suspect Rambo video game has acquired the Sylvester Stallone and Richard Crenna voice-tracks from Rambo movies First Blood, First Blood Part 2 and Rambo 3.
Rambo owner Studiocanal handed these "pristine vocal performances" over, said a spokesperson for game publisher Reef Entertainment.
Stallone brought John Rambo to life in 1982 in First Blood, which is a brilliant film. Crenna was Colonel Sam Trautman, a part originally given to Kirk Douglas.
The Rambo game is slightly suspect because it's due out this year on PC, PS3 and Xbox 360 and we still know relatively little about it. Reef isn't a big player in the publisher world, and the game's being made by developer Teyon, maker of the Heavy Fire games. You don't know them?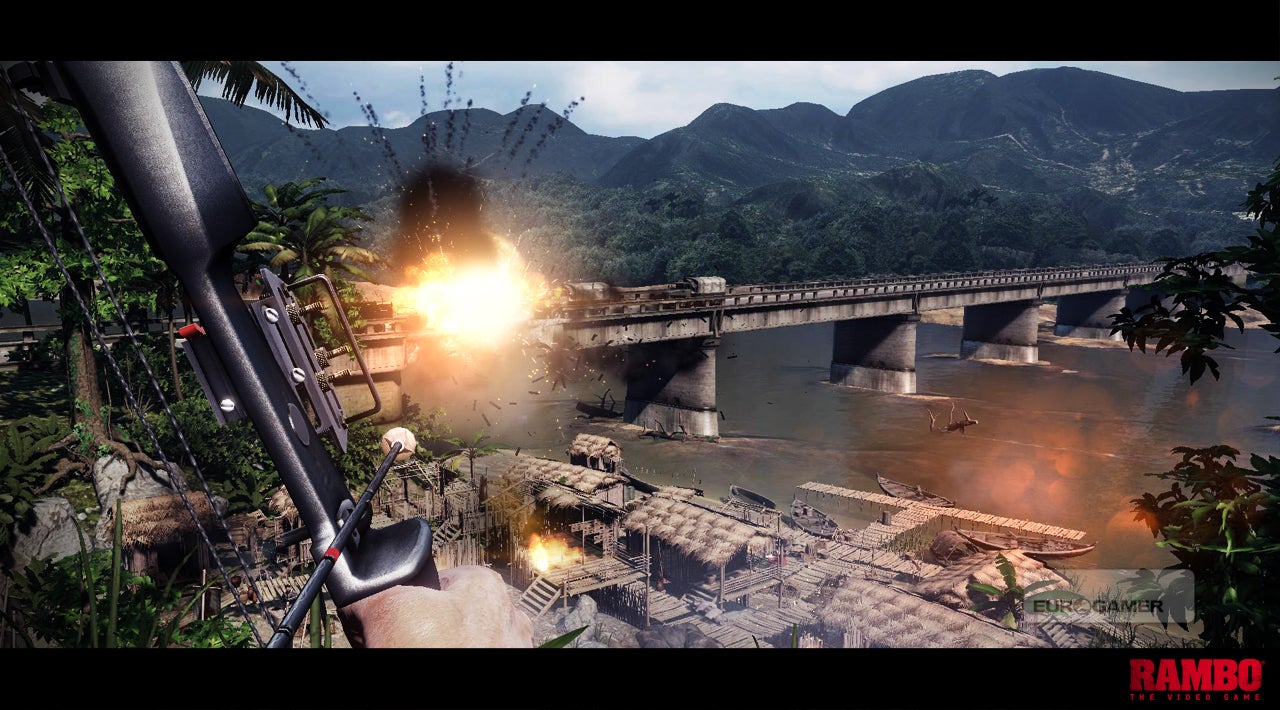 But today we were treated to two new screenshots. One screenshot shows Rambo's first-person perspective as he guns down a helicopter while defending an Afghan camp. The latter shows Rambo armed with a bow and explosive arrows. It doesn't look too bad.
There's a cinematic teaser for the game which is basically an excerpt from the film First Blood. I've found a better trailer for you to watch.