Rambo game finally shows off Rambo
He's apparently wearing some sort of dress.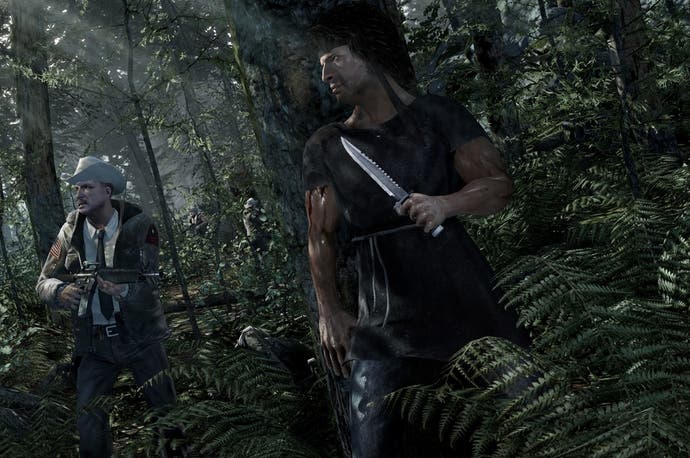 Rambo: The Video Game developer Reef Entertainment has detailed its upcoming licensed game as well as finally shown off its rendition of Rambo.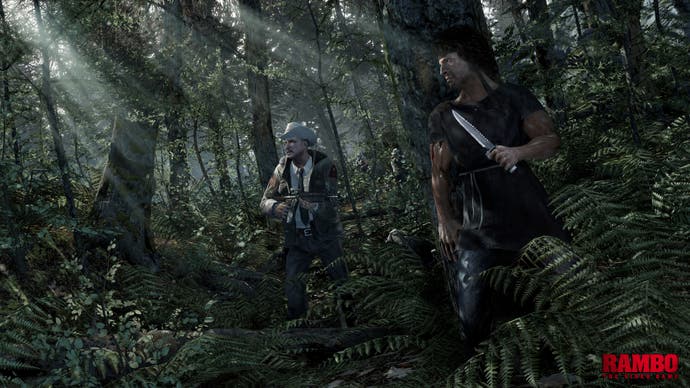 Based on the first three Rambo films, the game will be constructed out of cover-shooting, stealth hunts and QTE fights. Additionally, it will feature multiple paths, mini-missions and more than 35 enemy types.
Curiously, it will have boss fights. I'm not sure how that's going to work as last I checked I don't recall Lieutenant Tay injecting a super serum to make him ultra powerful like most human video game bosses, but why not?
Rambo: The Video Game is due out later this year on Xbox 360, PS3 and PC.