Rambo: First footage unearthed
Bigger explosions! Bigger hair! Bigger shirt!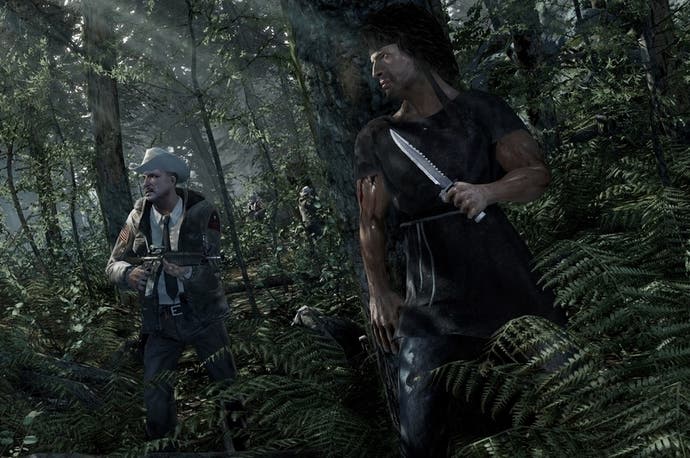 After teasing a couple of screenshots over the the last year, Reef Entertainment has finally revealed the first gameplay footage of its Rambo game.
The first-person shooter isn't much to look at and it's an ominous sign when one of its biggest selling points is that it "will feature the original movie voice-tracks of John Rambo (Sylvester Stallone) and Col. Samuel Trautman (Richard Crenna)." Also, is it just me, or does Rambo's hair look huge. Between that and his new dress, the ex-marine looks more than a little silly. Granted anyone who laughs at him gets a bowie knife to the throat, so who's laughing now?
Rambo: The Video Game is being developed by Teyon, whose last FPS was the critical chamber pot Heavy Fire: Shattered Spear.
The game will cover several key scenes throughout the entire Rambo trilogy (it does not include the 2008 reboot). It's due later this year on Xbox 360, PS3 and PC.