Stadia Pro is currently free for two months
UPDATE: Basic version now free to all, permanently.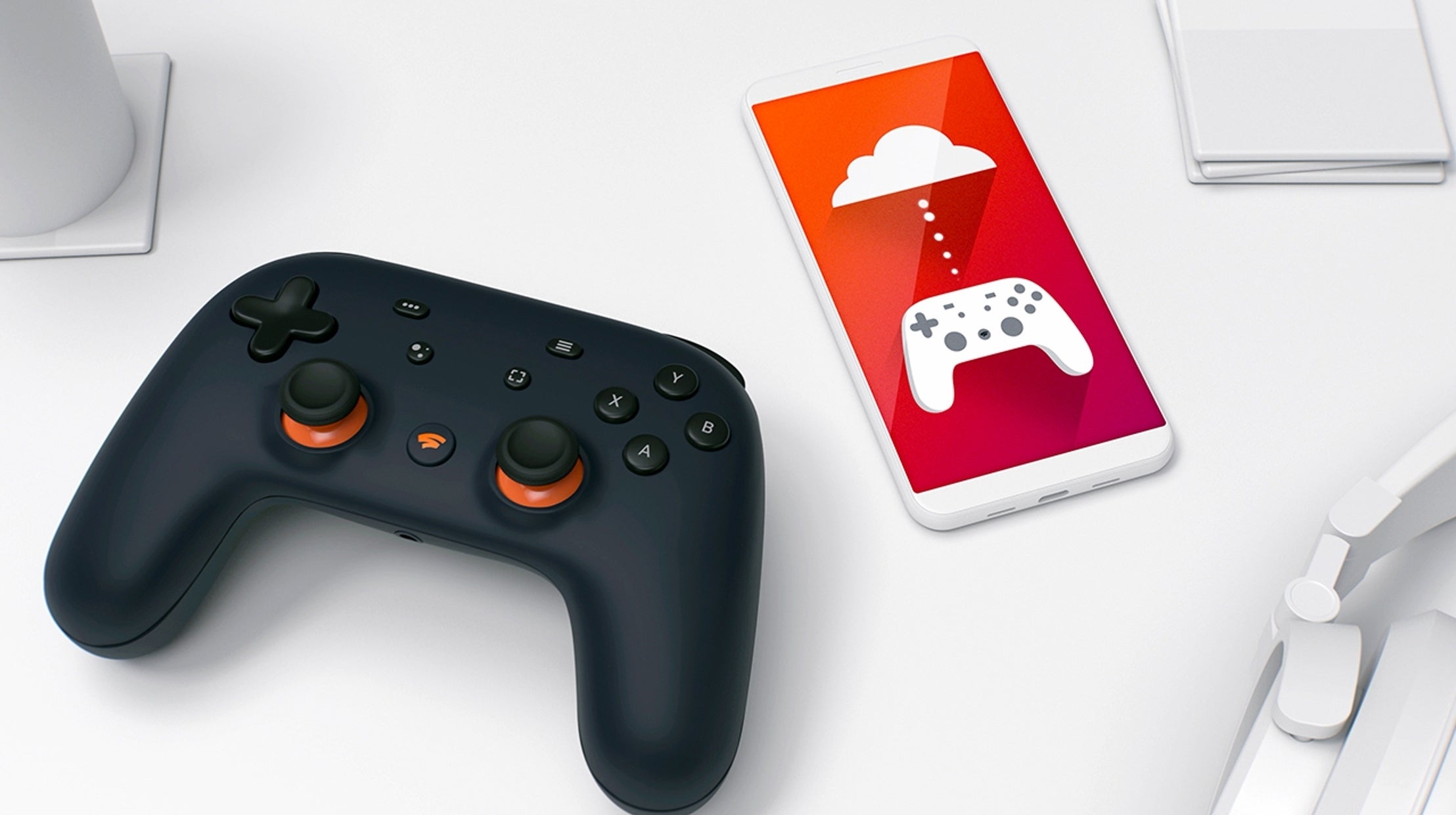 UPDATE 8.05pm: A Stadia spokesman has clarified that while the 4k60fps Stadia Pro subscription service is indeed free for two months as per Phil Harrison's blog post, the considerably more significant news, as squirrelled away on a separate fact sheet, is that the basic free version of Stadia - which offers streaming at 1080p/60fps with stereo sound - is also now available to all permanently, provided they have a Gmail address.
---
ORIGINAL STORY 5.27pm: Google is making the premium version of its much-maligned video game streaming service, Stadia Pro, free for two months, in response to what it calls "some of the most challenging times in recent memory".
"Keeping social distance is vital, but staying home for long periods can be difficult and feel isolating," wrote Stadia vice president and general manager Phil Harrison in a new blog post, "Video games can be a valuable way to socialise with friends and family when you're stuck at home, so we're giving gamers in 14 countries free access to Stadia for two months."
Those interested in putting Stadia Pro through its paces can do so, simply by signing up via the official website, whereupon "instant access" will be provided to nine games - Destiny 2: The Collection, GRID, Gylt, SteamWorld Dig 2, SteamWorld Quest: Hand of Gilgamech, Serious Sam Collection, Spitlings, Stacks on Stacks (on Stacks), and Thumper.
Once you've got the Stadia app installed on your iOS or Android device, games can be played through your laptop, desktop, or Chrome OS tablet, using a compatible controller or keyboard and mouse, as long as they're HID compliant. It's also possible to play wirelessly using a Google Pixel or other supported Android device.
Any additional games purchased during the trial will remain tied to your Stadia account, even if you choose not to continue your subscription. And on that subject, it's worth noting that you'll need to opt-out if you've had enough, otherwise you'll be charged the usual £8.99/$9.99 USD per month subscription fee once the offer ends. Existing Stadia Pro subscribers, incidentally, won't be charged for the next two months.
Google is keen to stress - given that it could be seen to be encouraging increased broadband usage at a time when bandwidth demands are high and companies such as Valve and Sony are taking steps to reduce usage - that it's adopting a "responsible approach to internet traffic".
"For Stadia, we've always adjusted bandwidth use based on a variety of in-home and local internet factors," it says, "To reduce load on the internet further, we're working toward a temporary feature that changes the default screen resolution from 4k to 1080p. The vast majority of people on a desktop or laptop won't notice a significant drop in gameplay quality, but you can choose your data usage options in the Stadia app."
Google's free Stadia Pro offer starts today and will begin rolling out over the next 48 hours.