It looks like text messaging is finally coming to Google Stadia
Text appeal.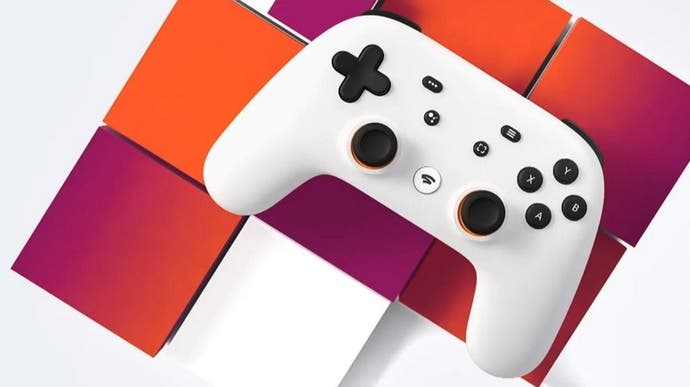 It looks like text messaging might be on its way to Google Stadia.
As reported by 9to5Google (thanks, VG24/7), the latest update to Google's streaming platform, Stadia, includes references to a number of key social features. After trawling through the latest update to the Stadia app, version 2.16, 9to5's APK Insight team believe they've uncovered the following:
Message History panel title
Text chat
batchGetChatMessages
ChatMessages
ChatMessagesModel
ConversationViewModel
createChatMessage
DirectChatMessageList
DirectMessageLastReadTimestamps
enableTextChatFlag
If accurate, this means Stadia players will finally be able to communicate via the Stadia app on their smart devices without having to use the system's built-in oral voice chat. And while it's unclear what "ChatMessages" pertains to - direct voice mail, or another term for text messaging perhaps? - it looks like there'll be more options for Stadia players to connect with each other.
In other Stadia news, as Wes summarised a short while back, earlier in April Google announced it had ditched the Stadia Base name for its free Stadia offering, making Stadia free and open to anyone with a Gmail address. It also made a number of games available for free during a two-month Stadia Pro trial. Existing Stadia Pro subscribers get two free months applied automatically (it normally costs £8.99-a-month). Games you buy from the Stadia Store as a Pro subscriber remain yours to play even if you cancel your Pro subscription, Google added.
Back in January 2020, Google promised more than 10 Stadia timed-exclusives would be released by July 2020, with more than 120 games due to hit Google's streaming service in 2020. Games already confirmed for Stadia this year include Marvel's Avengers, The Elder Scrolls Online, and Superhot. In a blog post published last week, Google said Lara Croft and the Temple of Osiris, and Kona are also coming to Stadia.
I recently reviewed Lost Words: Beyond the Page, the latest exclusive to hit the Stadia. While I thought the game is "best suited for the burgeoning or casual gamer" it offers "a delightful, uncomplicated adventure with a relatable story and simple mechanics" that should appeal to those who are content with simple gameplay and strong stories, such as "walking sims" like Everybody's Gone to the Rapture or What Remains of Edith Finch.
"Pratchett's writing is rich with the universal truths we all know and have experienced firsthand, which makes it hard - maybe even impossible - to hear Izzy's pain and not resonate with it," I summarised. "It might not be for everyone, granted, but it's a potent, powerful experience nonetheless."