Stadia announces new revenue schemes to try and tempt more developers
Payouts for recurring play of Pro games, or for converting customers to subscribers.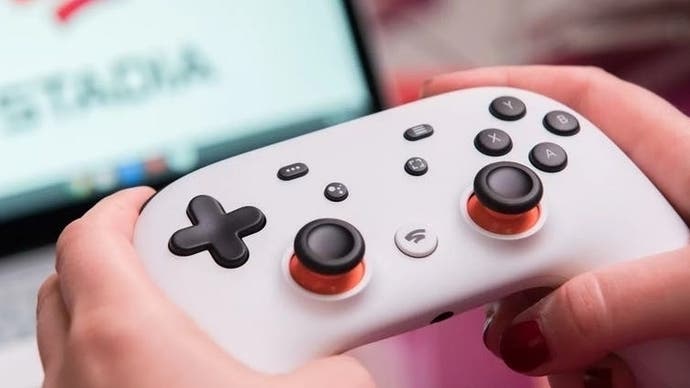 Google Stadia has announced a series of new schemes designed to encourage more developers to its cloud-based streaming platform.
Several of these plans, such as a share of revenue from Stadia's Pro subscription service and payouts for converting Stadia customers to Pro subscribers, seem directly aimed at boosting its paid membership offering.
For individual games, there's a new 85 percent revenue split for titles sold after 1st October up until the end of 2023, and up until the first $3m earned. This is similar to both Google and Apple's app store policies, which also take just 15 percent of the revenue cut compared to the industry standard 30 percent, up to a certain threshold.
Stadia will now share 70 percent of its Stadia Pro revenue - whatever that may be - with developers whose games are added to the service's catalogue from now on. Payouts will be made per "session day", meaning per calendar day a particular user boots up a particular game.
Google will also pay out a flat $10 for every player who goes on to subscribe to Pro after clicking on a developer's "Click to Play" affiliate link - although it will only pay out after a game has accrued at least $500 via this method.
All of these ideas were announced last night in a new Stadia Keynote for developers, which you can watch below. In it, Google says it focused on "delivering the vision" in 2020, and trumpets the fact Stadia was a solid place to play Cyberpunk 2077 (unlike on some other consoles).
Last month, Stadia finally added Chromecast with Google TV support and, in May, Stadia told our sister site GamesIndustry.biz that it was "alive and well".