Square Enix: development of second game in the Final Fantasy 7 remake project will be "more efficient"
But it doesn't know what'll be in it yet.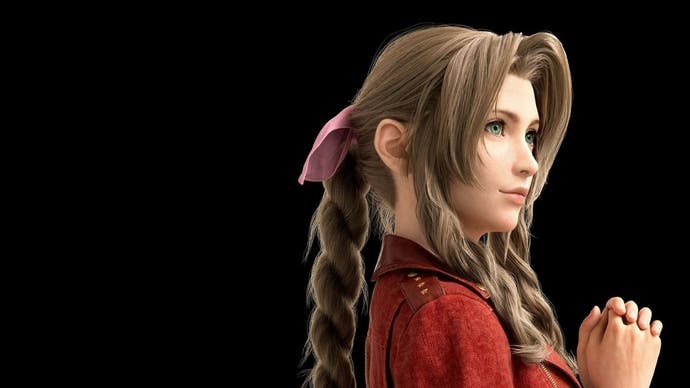 Development of the second game in the Final Fantasy 7 remake project will be "more efficient", Square Enix has said.
Final Fantasy 7 remake was announced during Sony's E3 2015 press conference - and the first game in the project is set to come out nearly five years later, in March 2020.
In a series of tweets by the official Final Fantasy 7 remake account, producer Yoshinori Kitase said said each game in the project "will have a volume of content comparable to a standalone Final Fantasy".
But it sounds like Square Enix is yet to work out what, exactly, will be contained in each entry.
"While the development team finish the first game in the project, we are continuing to plan and outline the overall volume of content for the second," Kitase said.
Thankfully, it sounds like it won't take five years for the second game to come out.
"Due to the work already done on the first game we anticipate development of the second game to be more efficient," Kitase continued.
"We have our own internal schedule and plan, but for now we'd like to focus our information on the first game in the project."
When Square Enix said Final Fantasy 7 remake would be episodic, many wondered whether the game would be broken up into small-scale entries - and speculated whether the game due out in March 2020 would contain some or all of those small-scale entries.
But it seems episodic is perhaps not the best word to describe how Square Enix is handling the release of the games, with each being a significant undertaking akin to a mainline entry in the series.
The question now is, how many games does Square Enix plan to release? Which platforms will they release on (Square Enix is so far saying PlayStation 4-only for now, but it's easy to imagine a port to PS5 and other next-gen platforms eventually)? And, when will the other games be released? Could we be waiting five years, a decade or more to see the whole of Final Fantasy 7 remade?
For now, we have Final Fantasy 7 remake, which is, according to Johnny's hands-on impressions from E3, shaping up nicely. This is a game that focuses on Midgar. Explaining that decision, Kitase called the city "eclectic".
"The first game in the project takes place in the eclectic city of Midgar, we chose to focus on Midgar as it best represents the world of VII as a location more than any other. Midgar is full of imagination with myriad influences and surprises around every corner."