Splatoon 2's new museum-themed multiplayer map arrives on Switch tomorrow
And in the early hours of Saturday in the UK.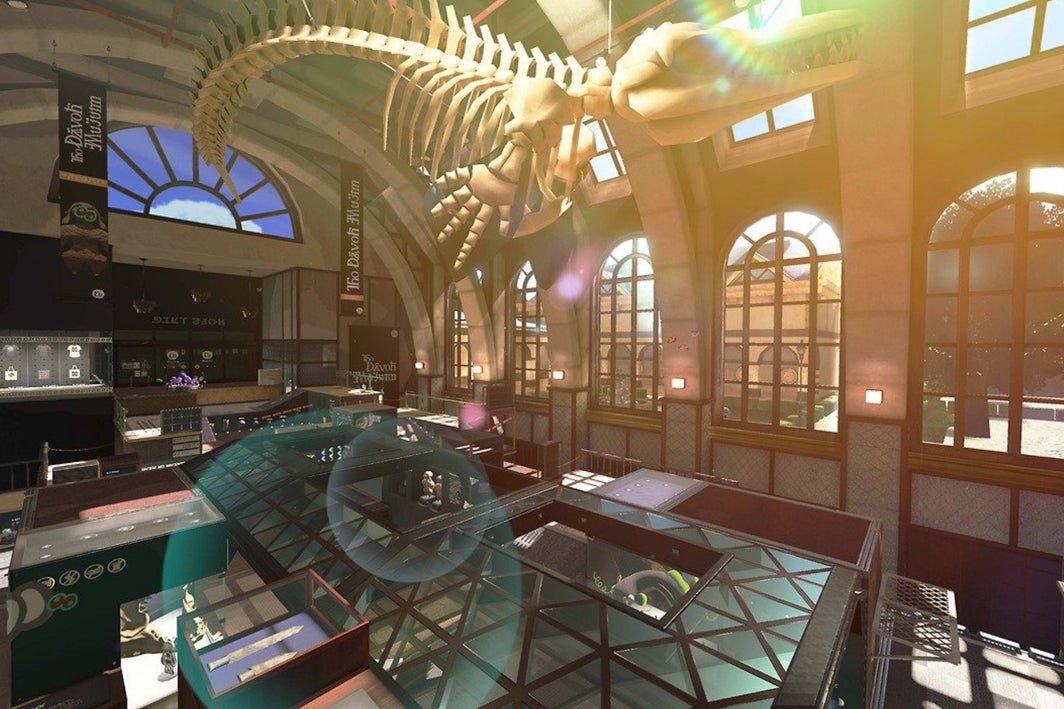 Splatoon 2 will get another brand-new, free multiplayer map tomorrow, this time themed around Inkopolis' Shellendorf Institute historical museum.
Nintendo first teased the Shellendorf Institute map back in November, when the company revealed its updated content roadmap for Splatoon 2. Its arrival will mean that three of the four upcoming maps shown (the others being MakoMart and Walleye Warehouse) have now been released. That just leaves Arowana Mall, an update of the Splatoon 1 map, to go.

It's a little tricky to gauge the Shellendorf Institute map's layout based on Nintendo's newest images alone, but you might get a better idea by consulting last year's teaser video (below) - the museum map makes an appearance at the 45-second mark. The focus of the stage appears to be a tight central tunnel that forces squid into close-quarters skirmishes, although it looks like there are ample alternate pathways in and around it, and even over.
According to Nintendo, the Shellendorf Institute map will begins its rollout tomorrow; you can expect it to go live on January 11th at 6pm PT/9pm ET in the US, 3am on January 12th in Europe, and 2am January 12th in the UK.