Splatoon 2 neon green and pink Joy-Con release date moved forward
Paint the town red.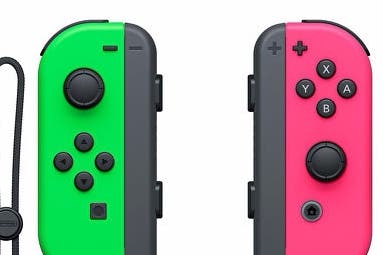 Back in May, Nintendo UK listed the neon pink and green Joy-Con, themed especially for Splatoon 2, for launch in autumn.
Splatoon 2 launches in the UK on 21st July - so it would have been a long wait for the game's tie-in controllers.
Now, Nintendo UK has updated its release schedule: the special Splatoon 2 Joy-Con arrive on 28th July, the week after the game they're supporting.
These Joy-Con are exactly the same as other versions (hopefully with fixed connectivity issues) and are priced the same, too: £70.
Other accessories due to launch on 21st July include a Splatoon 2 Pro Controller and carry case.