Splatoon 2 getting Switch demo in March
Will give you an inkling of what's to come.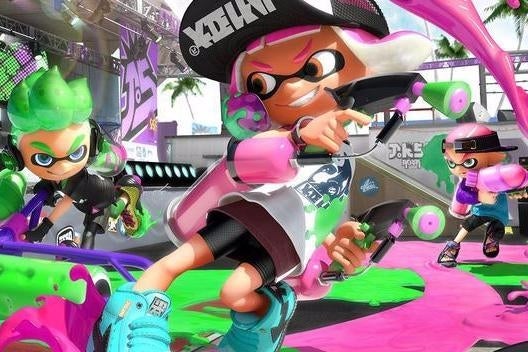 Splatoon 2 will be getting a demo late in March on Nintendo's soon-to-be-released Switch.
The global testfire event will be taking place between March 24th to March 26th, with six individual one hour long sessions planned. Some of the times aren't particularly friendly to those playing in the UK, but hey who needs sleep anyway. Here's when you can expect to play:
March 24th from 7pm GMT
March 25th from 3am GMT
March 25th from 11am GMT
March 25th from 7pm GMT
March 26th from 4am GMT
March 26th from 12pm GMT
The demo will feature four main weapons, and will follow the same lines as the public demo which Nintendo is currently touring (and the one that was shown at the Switch's launch event).
Splatoon 2's demo bolsters a fairly slim launch window for Nintendo's Switch, with mini-game compilation 1 2 Switch and the eagerly anticipated The Legend of Zelda Breath of the Wild all the company is preparing for day one, with Snipperclips due to follow later in the month.
Splatoon's Twitter account also afforded a look at the sequel's new spectator mode in action, a feature that's clearly courting an eSports crowd.
We don't yet have a firm release date for Splatoon 2 beyond this summer. Here's hoping it's a worthy follow-up to the absolutely sublime original.