Splatoon 2 datamined, potential new maps and weapons revealed
Invisible ink.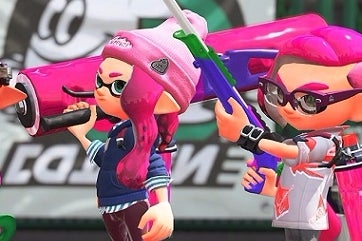 Potential new maps and weapons for Splatoon 2 have been discovered by dataminers, with old classics returning and a few new surprises potentially inbound too.
The details were noted on Splatoon's reddit, detailing the imminent return of Kelp Dome and Blackbelly Skatepark, as well as four new in-development maps (two of which have been previously spotted in Nintendo Directs).
Two new Salmon Run stages, designed exclusively for Splatoon 2's co-op mode, were also spotted, going under the name of Shakehouse and Threepoints.
Elsewhere, Grizzco - the in-game company that employs players for co-op mode Salmon Run - also gets its own weapon brand, and it will introduce an all-new weapon type called the Squeezer. What exactly the Squeezer is remains a mystery - as does the fact it wasn't wheeled out in time for the past weekend's ketchup v mayo splatfest.
Finally - and there's some amibiguity surrounding this - there's speculation that playable Octolings might come a thing in the near future, with the player type extending from the two available genders to include the enemy race.
The information comes from files pulled from version 1.1.1 of Splatoon 2 - and it's worth noting we're currently on 1.1.2.
Splatoon 2 is set for a series of regular free updates that will introduce maps and weapons, though to date Nintendo's been quiet about the exact timing and details of what's coming.