Sony is launching a new PlayStation VR Mega Pack with five games
Skyrim! Astro Bot! Resi 7!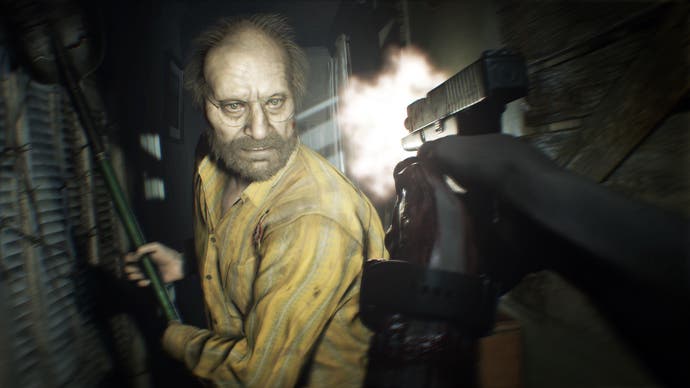 Sony's VR headset might not be cutting-edge, but it's one of the most affordable and accessible options out there. Now Sony is launching a brand new PlayStation VR Mega Pack with five games to get you started.
It's set to include VR Worlds, Astro Bot: Rescue Mission, Skyrim VR, Everybody's Golf and Resident Evil 7. Undoubtedly, it's a strong group of games!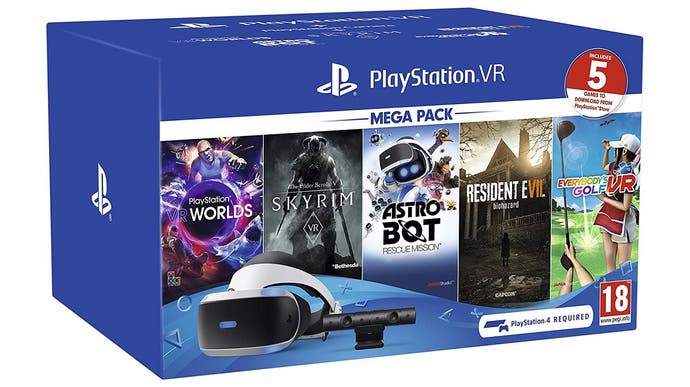 Astro Bot is often brought up as one of PS VR's best offerings, while fleeing from the Baker family in Resident Evil 7 is a whole lot more terrifying when it feels like you're actually in that disgusting and crumbling house. I actually like the sound of Everybody's Golf in VR, too, as it would give me the full experience of shielding my eyes from the sun and pensively watching the ball sink into a water hazard for the hundredth time.
The previous PSVR Mega Pack included VR Worlds, Astro Bot Rescue Mission, Skyrim VR, Doom VFR and Wipeout Omega Collection instead.
The new PlayStation VR Mega Pack will cost £299.99 and be available from 4th October.
There doesn't appear to be any similar pack coming to the US, sadly. Instead, the next best is the PlayStation VR with Blood + Truth and Everybody's Golf Bundle for $339.
Speaking of new Sony stuff, this week's State of Play update was full of new info on upcoming PS4 games. We had a release date announcement for The Last of Us Part 2 and the reveal of multiple special editions of the hugely-anticipated sequel. Then there was this bizarre Death Stranding PS4 Pro, which is still up for order for £379.99 at GAME.
For all the latest gaming offers, you can always keep an eye on Jelly Deals. We'll be monitoring the best price for The Last of Us Part 2 all the way up to release day and beyond. Also, you can read through our picks for the best PS4 external hard drive and find the best price for PS Plus.