Sony has shipped 10.5m PlayStation Move units
It's "successful".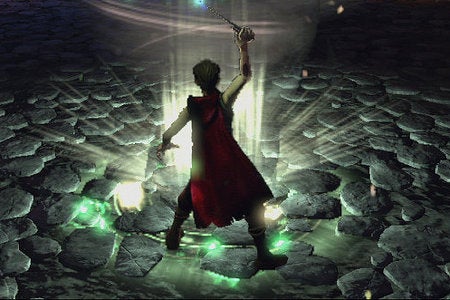 Sony has shipped 10.5 million PlayStation Move units.
During a panel at the Game Developers Conference, attended by Game Informer, Sony field developer support engineer Gabe Ahn said the motion controller was "successful".
Ahn failed, however, to reveal how many Move units have been sold through to consumers.
He did tell IGN, though, that the 10.5 million figure includes both PlayStation Move controllers and Navigation Controllers combined.
Move is still in Sony's plans for the future, Ahn said. Upcoming game Sorcery, due out in May, is evidence of this.
In January Sony said it had sold 1.7 million Move units during the 2011 Christmas period. But the company conceded that sales of the peripheral during 2011 could have been better in the UK.
SCE Europe boss Jim Ryan admitting that Sony's marketing message for Move hadn't been clear enough post launch.
"Across Europe, the middle part of 2011 was slower than we'd have liked," he told MCV.
"There are a few things that we have got a lot more clear-minded about in terms of targeting the family, social markets, and not being all things to all men with Move.
"We were very energetic in our marketing, and the early signs are that that has paid off. Also our developers are making a step-change in their ability to do exciting things with Move software. And the fruits of that will be seen in 2012 and beyond."
PlayStation Move launched in mainland Europe on 15th September 2010.