Sonic Frontiers will receive free Monster Hunter DLC
Get ready to roast.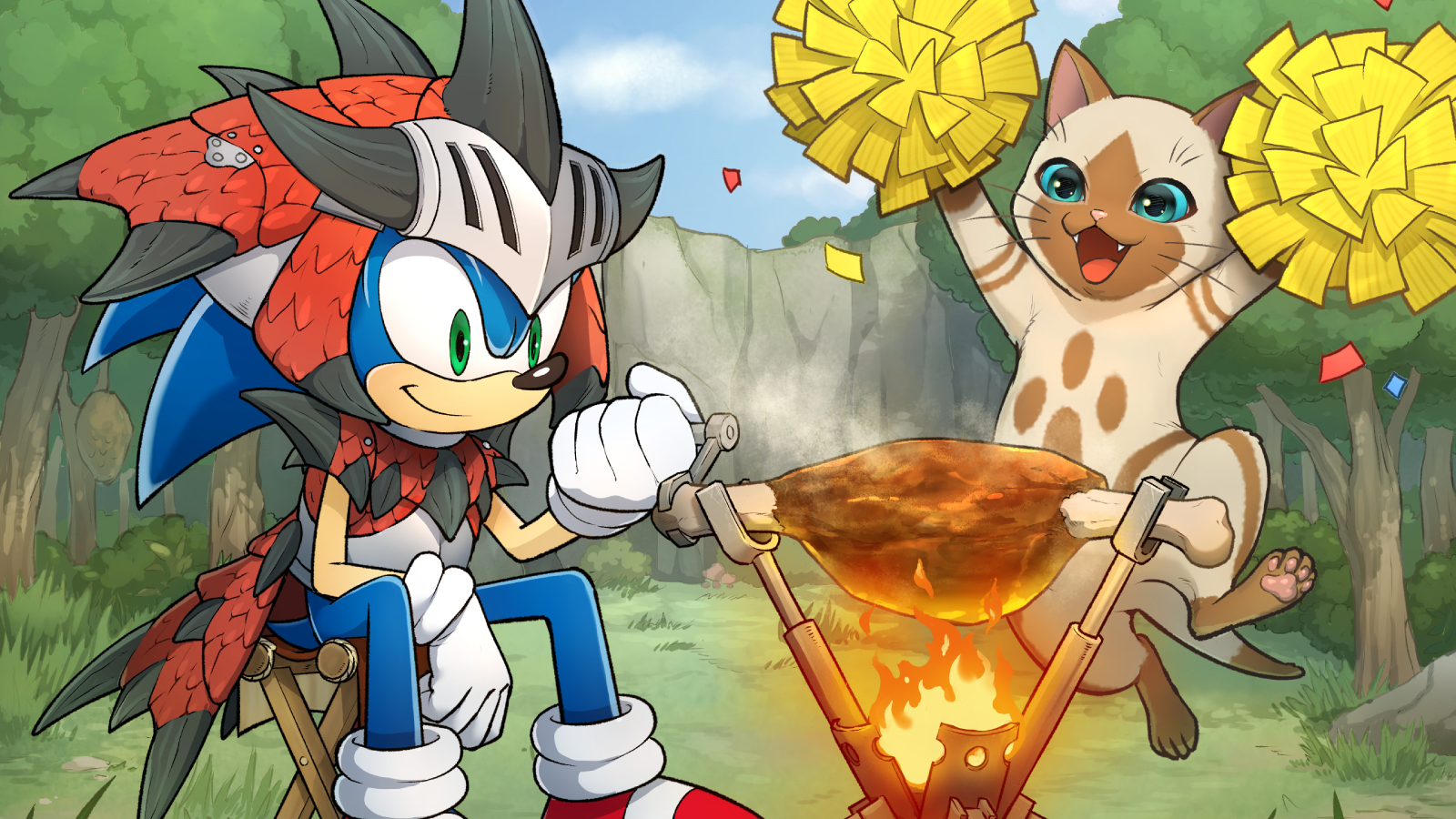 Sonic Frontiers will have free Monster Hunter DLC a week after its release.
This is the first DLC announced for Sega's open zone adventure, a collaboration with Capcom's hugely successful hunting series.
It will launch on 14th November and include two costumes for Sonic: Rathalos and Felyne Rathalos.
In addition, there'll be a meat grilling minigame to help power Sonic up, similar to the cooking in Monster Hunter.
Where Sonic obtains this meat from in a world of robots is unclear.
This DLC is Sega returning the favour as it follows a similar crossover in Monster Hunter Rise that included a Sonic costume for your hunter, plus palico and palamute costumes.
Artists from Sega and Capcom have released some cool artwork to celebrate the collaboration.
Sonic Frontiers is set for release on 9th November across all consoles and PC.