Shovel Knight is getting two more free campaigns
Along with a competitive multiplayer Battle Mode.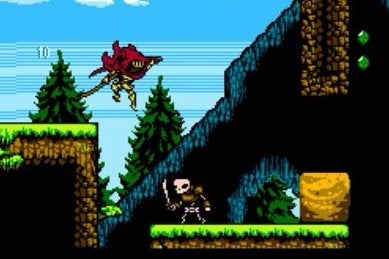 Shovel Knight developer Yacht Club Games already went above and beyond by creating the wonderful free DLC Plague of Shadows, which added an entirely new campaign where players assume the role of former baddie Plague Knight. Sure it recycled most of the levels from the original game, but it featured an entirely different move set, altered stages, and even added an all new story to make sense of this alternate perspective adventure. It arguably set a new standard for free add-ons.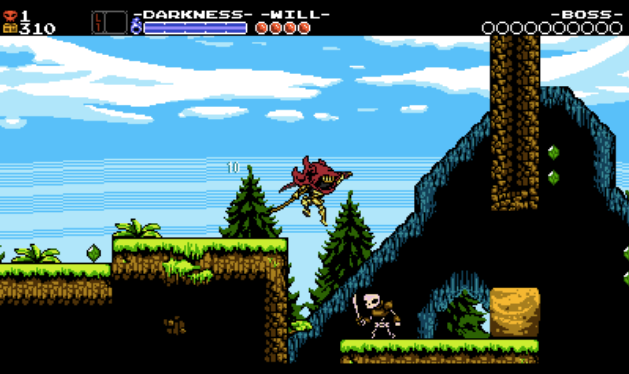 Now Yacht Club Games intends to do that again, twice, and then some with two more free campaigns a-coming.
As teased on the developer's blog, it's currently making campaigns for both Specter Knight and King Knight. Each campaign will come with its own Feats and Challenges. We even get to see gifs of Specter Knight's move set, which includes an aerial dash attack and the ability to wall jump.
No release window has been set for these, though the developer noted that Specter Knight's campaign will arrive first and Yacht Club said the upcoming campaigns "should arrive sooner than the wait between Shovel Knight and Plague Knight." To put that in perspective, Plague of Shadows was released last September, 14 months after Shovel Knight. So it could be a little while yet.
Amazingly, these two campaigns aren't the only free DLC Yacht Club is still cooking up for its two-year-old title. It's also getting a multiplayer Battle Mode in which players duke it out in a single-screen arena. However, this feature isn't planned for the game's handheld versions.
Yacht Club is also making a Body Swap mode, allowing players to switch the gender of Shovel Knight, Shield Knight and the rest of the cast.
Additionally, Yacht Club announced that Shovel Knight is finally getting a retail release on Vita in early October. Sold via FanGamer, it will go for $24.99 (or your local equivalent) and contain all the content you'd enjoy in the digital version like the Plague of Shadows campaign, Challenge Mode, and the guest appearance of Kratos. It's region-free too, should you fancy importing.