Shadowrun Online Kickstarter behind target with 10 hours to go
UPDATE: Crosses the finish line at the 11th hour.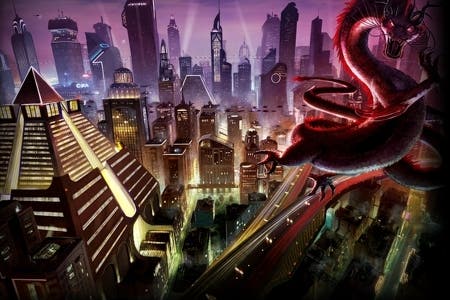 Update: It was a success!
The total came to $558,863, exceeding its goal of half a million dollars by over 10 per cent. Well done, everyone.
Original story: Shadowrun Online may not reach its Kickstarter goal - the multiplatform MMO needs to find the best part of $30,000 with 10 hours to go.
If you want to see a turn-based, cross-platform (Windows, Mac, Linux, iOS, Android tablet/Ouya), online game based in the Shadowrun universe, now is the time to put your money where your mouth is.
Shadowrun Online's Kickstarter experience has been very different to Shadowrun Returns', which stormed past its $400,000 target, eventually raising $1,895,777 (including PayPal).
Shadowrun Returns is a more traditional resurrection of the Shadowrun game of old; a 2D, turn-based single-player RPG for PC, Mac, iPad and Android tablets. A Linux port will happen afterwards.