Shadowrun: Hong Kong launches Kickstarter, succeeds goal in two hours
Raises over a quarter million dollars in a day.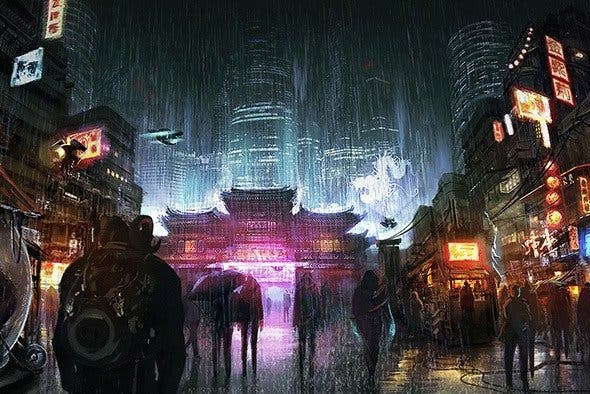 Shadowrun Returns developer Harebrained Schemes teased an upcoming Kickstarter campaign last month and now that campaign has launched. It's for Shadowrun: Hong Kong, and it's already raised over a quarter million dollars in its first day.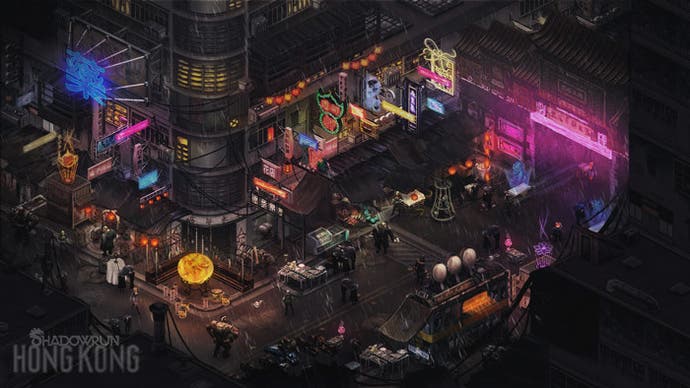 Heck, it smashed through it's $100K goal in a mere two hours. By hour three, it had achieved its first stretch goal of adding enhanced player controls. It's since raised a total of $276,761, enough to fund stretch goals for animatic scene transitions, new party member Ractor the Russian, and more animatic endings.
The original Shadowrun Returns grossed over $1.8m on Kickstarter, so this Hong Kong spinoff still has a ways to go before it can smash Harebrained Scheme's previous record, but it's got until 17th February to do that.
So what is Shadowrun: Hong Kong, you ask? As the title suggests, it's the latest entry in Harebrained Scheme's modern reboot of the turn-based cyberpunk RPG (previous entries being Shadowrun Returns and its DLC, Shadowrun: Dragonfall, which now features a standalone Director's Cut). Set in 2056 Hong Kong, this latest Shadowrun adventure will focus on an "underworld of triads, tongs, wild magic, and bleeding edge cybertech with a crew of flawed, dangerous runners."
At this stage the developer is only looking into developing the cyberpunk RPG for PC, Mac and Linux. "We have elected to focus all our efforts on PC in order to deliver the best game we can without the current processing and memory limitations of tablets," the developer noted on its Kickstarter. "This focus allows us to have higher-fidelity visuals, larger map sizes, and more stuff on screen."
Interestingly, Shadowrun: Hong Kong was going to be made with or without crowdfunding. It's just that Kickstarter is funding the developer's ability to increase the project's scope. Harebrained Schemes co-founder and Shadowrun executive producer Mitch Gitelman said, "We're self-funding the first 12 hours of gameplay at the quality level of Shadowrun: Dragonfall - Director's Cut. But we have plenty of ideas for features and runs that didn't fit into our budget. We love Kickstarter and we think there's no better co-funding partner than our fans to help us take our game to the next level."
As such, backers can continue to fund more content for Shadowrun: Hong Kong with plenty of stretch goals still available to add missions, magic, characters and more to the already ambitious project.
Players can secure themselves a DRM-free copy of Shadowrun: Hong Kong for a mere $15 upon its estimated August 2015 release.
Harebrained Schemes sure is busy then, as it's also working on the action-roguelike Necropolis, though that isn't due until 2016.