Serious Sam 3: BFE out on XBLA next week
Alongside Jewel of the Nile campaign expansion.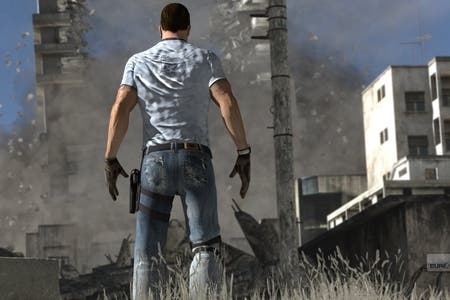 OTT shooter Serious Sam 3: BFE launches on Xbox Live Arcade next Wednesday, 17th October 2012, Croteam, Devolver Digital and Mastertronic (phew!) have announced.
BFE is the same game that launched on PC last year, with developer Croteam again at the helm. It costs 1200 Microsoft Points. The XBLA port includes the single-player, online cooperative and spilt-screen cooperative campaign modes.
The Serious Sam 3: Jewel of the Nile campaign expansion and all multiplayer versus modes like Deathmatch, Capture the Flag, Last Team Standing and My Burden will be available at launch and priced at 1200 MS Points.
BFE scored a sturdy 7/10 when it stomped onto Steam back in November 2011. "A faithful and heartfelt ode to old-school FPS carnage, it certainly delivers the dumb fun that Duke Nukem Forever so dismally failed to recapture - and that, for many retro-heads, will be more than enough," read Eurogamer's Serious Sam 3 review.