Giant red scorpion sees off Serious Sam 3 pirates
Croteam shooter hides neat DRM trick.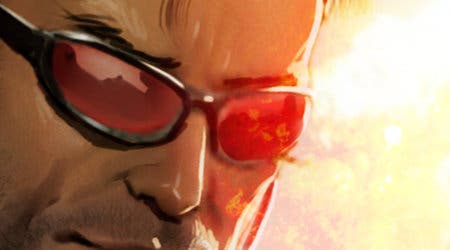 Anyone who illicitly downloads recent shooter Serious Sam 3: BFE will find themselves chased around the game by a giant immortal scorpion.
As reported by Dark Side of Gaming, it's a cheeky DRM measure somehow coded into the title by developer Croteam.
Take a look at the clip below for a glimpse of the lightning fast critter in action.
Croteam's OTT FPS sequel launched on PC, PlayStation 3 and Xbox 360 last month.
"A faithful and heartfelt ode to old-school FPS carnage, it certainly delivers the dumb fun that Duke Nukem Forever so dismally failed to recapture - and that, for many retro-heads, will be more than enough," read Eurogamer's 7/10 Serious Sam 3 review.