Serious Sam 3 gets Xbox Live Arcade release
Serious Sam: Double D also heading to consoles.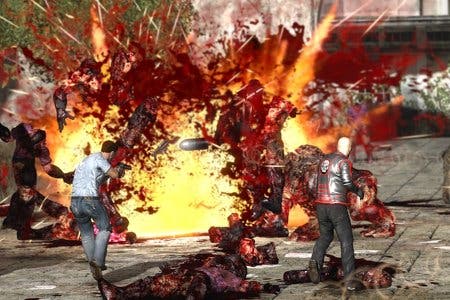 OTT shooter Serious Sam 3: BFE heads to Xbox Live Arcade this Autumn, along with a re-tooled version of indie spin-off Serious Sam: Double D, co-publishers Mastertronic and Devolver Digital have announced.
BFE is the same game that launched on PC last year, with developer Croteam again at the helm. Double D: XXL, however, will include new features, missions, weapons and a co-op mode.
There's no word on a price tag or a firm release date for either game as of yet.
"Xbox Live Arcade gamers are going to get so much insane Serious Sam action this summer it's going to make their televisions bleed," quipped Devolver CEO Fork Parker.
"Call the paramedics, homey. Your flat screen TV just took another headshot from Serious Sam."
BFE scored a sturdy 7/10 when it stomped onto Steam back in November.
"A faithful and heartfelt ode to old-school FPS carnage, it certainly delivers the dumb fun that Duke Nukem Forever so dismally failed to recapture - and that, for many retro-heads, will be more than enough," read Eurogamer's Serious Sam 3 review.
"With robust HD remakes of the previous two games already available, however, Serious Sam 3 risks making itself redundant through a slavish adherence to the past."