Sea of Thieves "Too Early" bug blocks pre-order customers from beta
UPDATE: Rare extends closed beta after rocky start.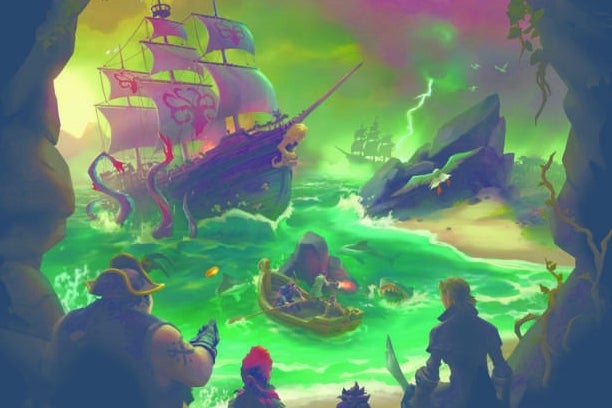 UPDATE 26/1/18: Rare has extended Sea of Thieves' closed beta after its "Too Early" bug locked out some pre-order customers from playing.
The closed beta test will now last another two days, and conclude on Wednesday, 31st January at 8am UK.
"We know your gaming hours are precious and our number one goal is to get everyone with Closed Beta access into the game as soon as possible," Rare stated in a new blog post.
"Whilst we work on making this happen, we'd like to announce that we're extending the Sea of Thieves Closed Beta by two days. This means the Closed Beta will now end on Wednesday, January 31st at 8am GMT. We want to ensure that anyone who has missed out on any time sailing the seas still gets to enjoy the closed beta to its fullest."
---
ORIGINAL STORY 25/1/18: Some Sea of Thieves pre-order customers are being blocked from the game's closed beta - which many have paid to access.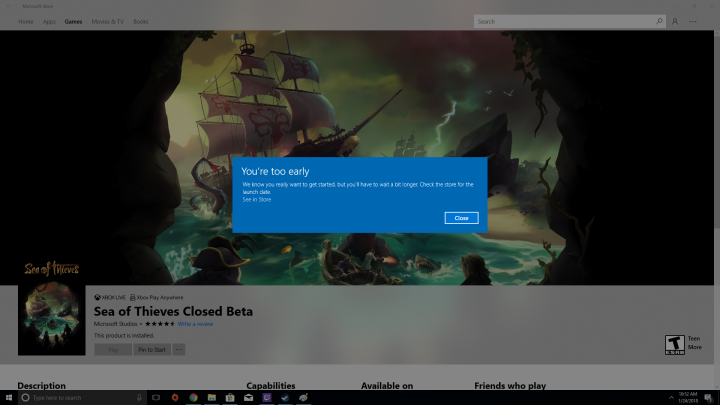 A fix for the bug - which incorrectly tells players they are "Too Early" to play - is rolling out now.
However, when you'll see the fix may depend on when you pre-ordered.
The "majority" of customers who pre-ordered Sea of Thieves before the closed beta began should now have access, Rare said in a statement posted to its support site this afternoon.
Rare issued its fix for these players last night (Wednesday 24th). But some are still experiencing issues - and Rare is now looking into that, too:
"We are currently investigating on behalf of those players still receiving this error message and we will update this page in due course," Rare said.
For those who pre-ordered after the closed beta went live, a timing for the fix is less clear:
"We are aware that these players may also be receiving the 'too early' error message. A fix for these players is currently being rolled out.
"We apologise for the inconvenience. The fix for these players will take some time to take effect but we will update this page as soon as we have further information."
It's a rocky start for Sea of Thieves, Rare's online multiplayer pirate experience. Here's hoping its smoother sailing from here.