Sci-fi grand strategy game Stellaris gets a February release date on PS4 and Xbox One
And a Deluxe Edition including DLC.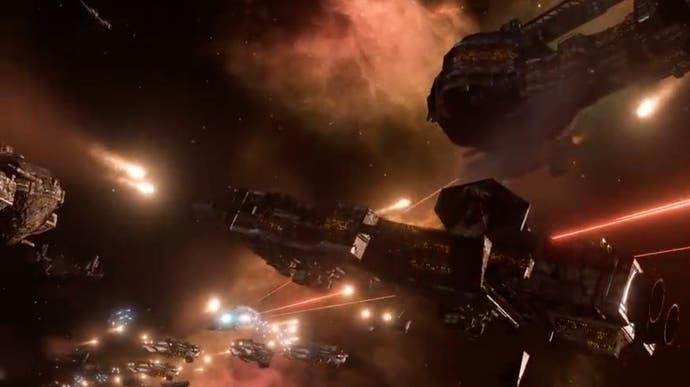 Paradox Interactive has revealed that its previously announced PS4 and Xbox One edition of interstellar grand strategy game Stellaris will arrive on February 26th.
Stellaris originally launched on PC back in 2016 and, despite a few structural wobbles, was generally well received. Since then, its expansive take on intergalactic empire management - which is rather handily summarised in the Stellaris: Console Edition trailer below - has undergone some major changes, tidying up its flabby midsection, dramatically altering movement (and thus game flow) through the galaxy, and much more.
From what I can tell, however, Stellaris looks to be coming to consoles in its Version 1.8 guise - meaning that it will be free of the rather seismic (and somewhat controversial) changes introduced on PC in Version 2.0. Paradox has also confirmed plans to support the console edition with its usual deluge of post-launch DLC - which, on PC, has so far expanded Stellaris' story elements, its economy systems and warfare options, and many other aspects too.
Some of the initial wave of DLC will be included as part of Stellaris: Console Edition's deluxe version. The standard edition features the base game and weighs in at around £32, with slight fluctuations based on platform, while the Deluxe Edition costs around £49.99 and includes the the Plantoids Species DLC Pack, Leviathans Story DLC Pack, and the Utopia Expansion.